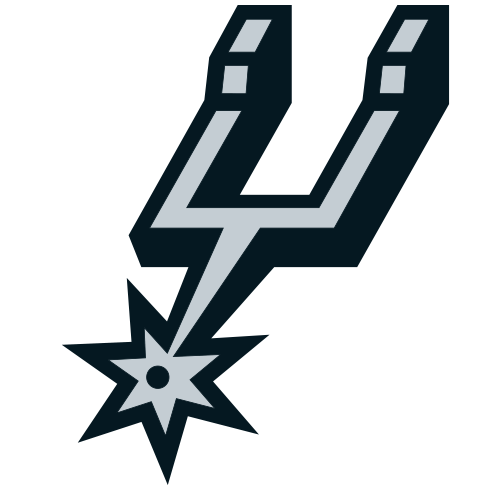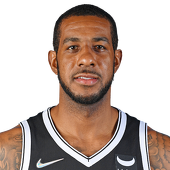 Own

100%

Start

93%

PF Rank

8
Latest News
Aldridge posted 21 points (10-18 FG, 1-3 FT), 12 rebounds, and one block in 33 minutes Monday against the Bulls. Monday's game marked Aldridge's season-high in field goals made, and it was encouraging to see him do it efficiently, as he had been shooting under 50 percent for seven straight games prior. He obviously hasn't had as good of a season as last year, but he's still capable of scoring in bunches while grabbing a decent number of rebounds. He's struggled throughout the year in terms of field goal percentage, so hopefully this is the start of something better.

Aldridge (ankle) will play Wednesday against the Mavericks, Jabari Young of the San Antonio Express-News reports. Aldridge recently sat out two games with a sprained left ankle but he'll presumably take over his expected spot in the starting lineup immediately, which likely moves David West back to a limited role off the bench.

The Spurs continue to list Aldridge (ankle) as questionable for Wednesday's game against the Mavericks, but teammate Boris Diaw seemed to hint that the star big man could be available for the contest, Jeff McDonald of the San Antonio Express-News reports. When McDonald asked Diaw who would be tasked with covering the Mavs' Dirk Nowitzki for the game, Diaw said, "Probably LaMarcus," intimating that Aldridge would be available. That's far from an official declaration that Aldridge will play, however, and more clarity on that front likely won't arrive until the Spurs conduct pregame warmups 30 minutes ahead of the 8:30 ET tip. Because games will already be underway at that day, Aldridge remains a highly risky lineup choice for those playing in daily contests.

Aldridge (ankle) is questionable for Wednesday's game against the Mavericks. Aldridge missed the previous two games due to an ankle injury, so it remains to be seen if he will be available against San Antonio's inter-state rival, Dallas, on Wednesday. David West has started the previous two games at power forward in Aldridge's place, so he'll likely get the bump down should the 30-year-old find himself active Wednesday.

Aldridge (ankle) has been ruled out of Monday's game against the Suns, Paul Coro of The Arizona Republic reports. Aldridge managed to take part in morning shootaround but apparently his left ankle sprain will require a second consecutive rest day after failing to take the court against Memphis on Saturday. David West is now on tap for the start with the next opportunity for Aldridge to return coming against the Mavericks on Wednesday.
Recent Tweets
Manu: "We relied a lot on Kawhi and LaMarcus making jumpers. It's not exactly who we want to be."

The Spurs finish November 13-3. Kawhi with 25 points, 8 rebs, Aldridge 21 pts, 12 rebs, PArker 13 pts, 9 AST.

Kawhi Leonard had 25 points and 8 rebounds, Aldridge finished with 21 points and 12 rebounds in a losing effort to the Bulls.