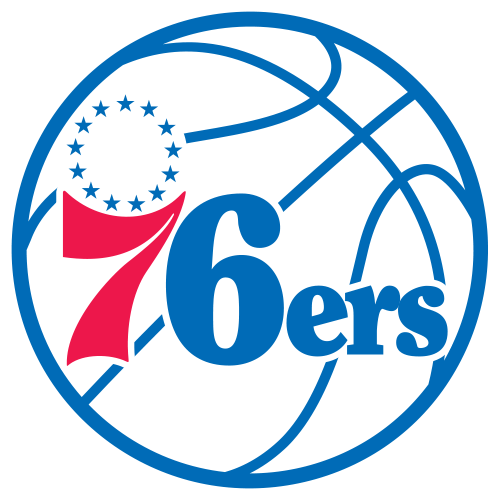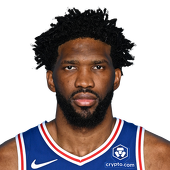 Own

10%

Start

0%

C Rank

NR
INJURY ALERT:
Out | Foot | Likely out for season
Latest News
Sixers CEO Scott O'Neil said Friday that Embiid's rehab from right foot surgery is going "terrific," CSN Philadelphia reports. The Sixers have shown optimism with Embiid's recovery from a pair of foot procedures at multiple points in the last two seasons, so this latest report shouldn't be taken as gospel. According to O'Neil, doctors have said Embiid is progressing ahead of schedule, but it doesn't seem likely that he'll be available at any point in the 2015-16 season. At this point, the Sixers' chief goal is just getting him on the court at some point in his career, and it might take until the summer before that materializes.

76ers center Joel Embiid underwent foot surgery on Tuesday, the team announced. "Moving forward, our sports performance staff will work with Joel to guide his return to play and monitor his progress against targeted benchmarks," 76ers president of basketball operations and general manager Sam Hinkie said. "Our team will work with Joel to create the best possible environment for healing so he can achieve his goals." Embiid is expected to miss the entire 2015-16 season because of the foot issue. He also underwent bone graft surgery in May.

76ers center Joel Embiid had a second surgery on his foot after he suffered a setback in his recovery, per Philly.com. After missing his rookie year with the foot problem, Embiid will likely miss all of the 2015-16 season as well.

76ers center Joel Embiid will have his right foot evaluated by at least three more doctors before the team determines the best way to handle his latest setback, per Philly.com. 76ers CEO Scott O'Neil said recently that Embiid will continue to be evaluated and that his long-term health is the team's biggest interest. "We're still waiting," O'Neil said. "We have another three doctors to come see him. We're trying to figure out with a 21-year-old how do you focus wholly on long-term health and wellness and make sure he's OK. So what we're doing now is seeing experts, the best experts from around the world, to make sure we make the right decisions with him and his family and do the best." Embiid missed his entire rookie season as he recovered from surgery on his right foot.

76ers center Joel Embiid, who missed the entire 2014-15 season with a stress fracture in his foot, may wind up missing the 2015-16 season as the injury has been slow to heal, according to the Philadelphia Inquirer. The team announced Saturday that the big man from Kansas had a setback in his recover, and the newspaper quotes a source who says that Embiid may not be available at the start of the campaign and could wind up being out for the entire season. It remains unclear if Embiid will have to undergo another surgery on his foot, which has taken long past the scheduled five-to-eight months first thought needed after the initial surgery. "Our priority remains providing Joel with every opportunity to ensure he has a long and successful NBA career," 76ers GM Sam Hinkie said.
Recent Tweets
May/June of last year defined where the #sixers currently are. Bad news on Embiid, missed lottery ball on Towns, and the 2015 draft.

The #sixers drafted one of those two players (Embiid, health cooperating, of course), and missed out on lottery ball for the other (Towns)

Look, there's a very small chance all of Noel, Okafor, Embiid, and Saric are here long term. Minutes + fit won't work. We knew that.