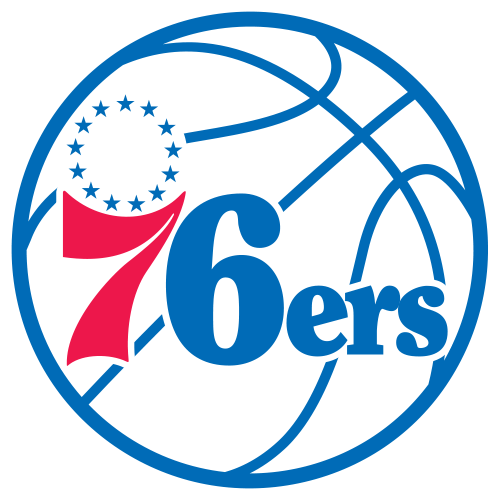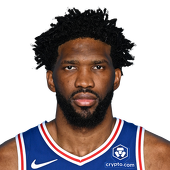 Own

12%

Start

0%

C Rank

NR
INJURY ALERT:
Out | Foot | Out for season
Player News
Embiid (foot) took the court for some shooting drills Tuesday, CSN Philadelphia's Jessica Camerato reports. While the Sixers didn't provide an update on Embiid's condition, coach Brett Brown beamed about the center's progress in his recovery from a second right foot procedure. "I think everybody sort of sees more of him for a reason," Brown said. "We think he's heading in a really, really positive direction, both physically and mentally. We're going at a pace that we're all happy with. We understand how crucial it is that we don't miss a beat and he does, too." Embiid is set to miss a second straight season while he recovers from surgery, but all indications from the team brass are that his rehab has been going as expected. The Sixers are a long ways off figuring out how to fit Embiid in with Nerlens Noel and Jahlil Okafor, but they'll have all offseason to ponder different ideas.

Embiid (foot) worked out on the court Monday without a protective boot, taking part in some dribbling, passing, and shooting drills, Tom Moore of Calkins Media reports. Embiid, who is returning from a second surgical procedure on his fractured right foot, looks "leaps and bounds ahead" of where he was last season in his recovery, according to coach Brett Brown. While the early returns regarding Embiid's rehab are encouraging, he's still not on track to make his NBA debut until 2016-17.

Sixers CEO Scott O'Neil said Friday that Embiid's rehab from right foot surgery is going "terrific," CSN Philadelphia reports. The Sixers have shown optimism with Embiid's recovery from a pair of foot procedures at multiple points in the last two seasons, so this latest report shouldn't be taken as gospel. According to O'Neil, doctors have said Embiid is progressing ahead of schedule, but it doesn't seem likely that he'll be available at any point in the 2015-16 season. At this point, the Sixers' chief goal is just getting him on the court at some point in his career, and it might take until the summer before that materializes.

76ers center Joel Embiid underwent foot surgery on Tuesday, the team announced. "Moving forward, our sports performance staff will work with Joel to guide his return to play and monitor his progress against targeted benchmarks," 76ers president of basketball operations and general manager Sam Hinkie said. "Our team will work with Joel to create the best possible environment for healing so he can achieve his goals." Embiid is expected to miss the entire 2015-16 season because of the foot issue. He also underwent bone graft surgery in May.

76ers center Joel Embiid had a second surgery on his foot after he suffered a setback in his recovery, per Philly.com. After missing his rookie year with the foot problem, Embiid will likely miss all of the 2015-16 season as well.
Recent Tweets
#Sixers Embiid shooting standstill shots with legs crossed. https://t.co/HlDVr9k9Rs

Embiid just walked into #Sixers locker room.

ICYMI: #NBA story (with video): Hinkie: 'We anticipate (Embiid) will be ready next season' https://t.co/XOHKFd7mGr #Sixers