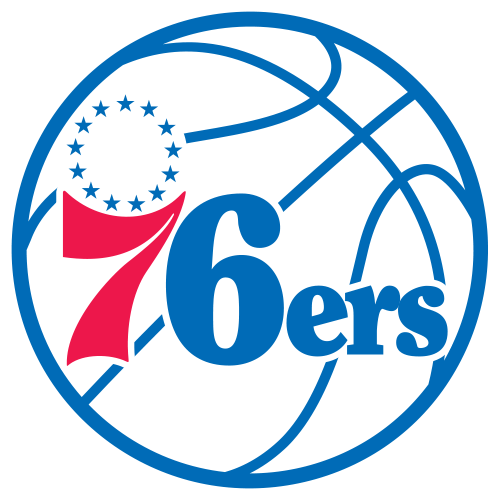 Own

0%

Start

0%

SG Rank

NR
Player News
Bogans will sign with the D-League's Westchester Knicks, Marc Stein of ESPN reports. Bogans hasn't played on an NBA roster since the 2013-14 season, when he appeared in six games for the Celtics. The 35-year-old will get another chance at making an NBA roster, after playing 12 years in the league. The NBA journeyman will first need to prove he is still capable of contributing at his age in Westchester.

The 76ers announced Tuesday they signed forward Drew Gordon and guard Malcolm Lee. To clear two roster spots, the team waived forward Jarvis Varnado and guard Keith Bogans.

The Cavaliers have shipped guard Keith Bogans and a future second-round pick to the 76ers on Saturday. The move come several days after the Cavaliers acquired the swingman from Boston, and was made to create a $5.3 million trade exception for Cleveland.

The Cavaliers have acquired swingman Keith Bogans from the Celtics, in exchange for the non-guaranteed contracts of John Lucas, Erik Murphy and Malcolm Thomas and Dwight Powell on Thursday, according to Marc Stein of ESPN. Boston will also receive a pair of future second round picks, and will have the option of waiving any of the players they acquired with non-guaranteed deals.

The Celtics announced Tuesday that guard Keith Bogans has been excused from the team indefinitely for personal reasons. No further details were given. Bogans has appeared in just six games this season, averaging 2.0 points per game.
Last 7 Games
| DATE | Opp | Result | Min | PTS | TRB | AST | BK | ST | TO | FPTS |
| --- | --- | --- | --- | --- | --- | --- | --- | --- | --- | --- |
Career Stats
| Season | G | FG | FGP | 3PT | 3PTP | FT | FTP | PTS | PPG | FPTS |
| --- | --- | --- | --- | --- | --- | --- | --- | --- | --- | --- |
| 2015 | 0 | 0 | 0 | 0 | 0 | 0 | 0 | 0 | 0 | 0 |
| 2014 | 0 | 0 | 0 | 0 | 0 | 0 | 0 | 0 | 0 | 0 |
| 2013 | 6 | 3 | 50.0 | 3 | 50.0 | 3 | 100.0 | 12 | 2.00 | 3.5 |
| 2012 | 74 | 108 | 38.0 | 84 | 34.3 | 11 | 64.7 | 311 | 4.20 | 7.6 |
| 2011 | 5 | 8 | 38.1 | 3 | 25.0 | 2 | 40.0 | 21 | 4.20 | 7.4 |
| 2010 | 82 | 124 | 40.4 | 90 | 38.0 | 21 | 65.6 | 359 | 4.38 | 8.7 |
| 2009 | 79 | 120 | 40.3 | 70 | 35.7 | 37 | 74.0 | 347 | 4.39 | 9 |
| 2008 | 65 | 119 | 36.7 | 74 | 33.9 | 52 | 91.2 | 364 | 5.60 | 10.7 |
| 2007 | 82 | 241 | 41.0 | 148 | 36.2 | 81 | 73.6 | 711 | 8.67 | 14.6 |
| 2006 | 59 | 99 | 40.4 | 53 | 38.7 | 47 | 74.6 | 298 | 5.05 | 8.3 |
| 2005 | 72 | 215 | 39.5 | 65 | 32.5 | 127 | 68.3 | 622 | 8.64 | 15.5 |
| 2004 | 74 | 262 | 38.1 | 57 | 32.9 | 133 | 72.7 | 714 | 9.65 | 15.7 |
| 2003 | 73 | 183 | 40.3 | 67 | 35.8 | 65 | 63.1 | 498 | 6.82 | 13.5 |
| 3 Year Avg | 27 | 37 | 38.1 | 29 | 34.5 | 5 | 71.4 | 108 | 4.00 | 7.2 |
| Career | 671 | 1482 | 39.4 | 714 | 35.3 | 579 | 71.6 | 4257 | 6.34 | |
Depth Chart
| | SG |
| --- | --- |
| | |