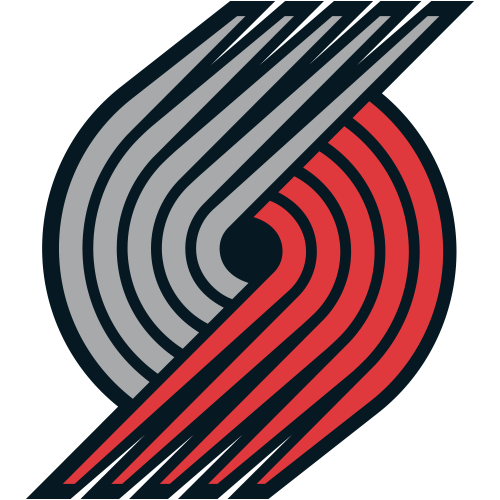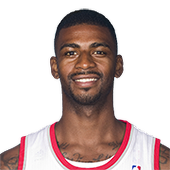 Own

0%

Start

0%

SG Rank

NR
Latest News
Blazers shooting guard Dorell Wright was back at the team facility doing solo workouts as he continues to rehab a fractured left hand, per The Oregonian. Wright averaged 4.6 points and 2.3 rebounds per game in 48 games for the Blazers this season.

Trail Blazers forward Dorell Wright will miss the next four-to-six weeks with a fractured left hand, the team announced on Friday. Wright suffered the injury in Wednesday's game. He's averaging 4.6 points this year.

Despite suffering a broken fourth metacarpal bone in his left hand during Wednesday's contest, Trail Blazers forward Dorell Wright will travel with the team for Friday's game at the Los Angeles Lakers. Wright is in Los Angeles to have the injury reevaluated and he has been ruled of the game, the team announced. CJ McCollum, Allen Crabbe, and Alonzo Gee should see more playing time with Wright sidelined.

X-rays have confirmed that Trail Blazers small forward Dorell Wright suffered a fracture of the fourth metacarpal bone in his left hand Wednesday, the team announced. Wright played 17 minutes off the bench Wednesday, scoring six points on 1 of 3 shooting and hauling in seven rebounds. He is out indefinitely due to the injury.

An MRI has confirmed that Trail Blazers power forward LaMarcus Aldridge has a radial collateral ligament tear is his left thumb, the team announced Thursday. He will require surgery on his thumb, which is expected to keep him sidelined for six-to-eight weeks. Aldridge suffered the injury Monday and played just 14 minutes in his team's home win over the Kings. His initial X-rays came back negative but his first MRI delivered inconclusive results due to swelling in the thumb. His second MRI Thursday revealed the torn ligament, which will keep the power forward sidelined until at least early March. Aldridge has averaged 23.2 points and 10.2 rebounds in 38 games. Dorell Wright saw a season-high 35 minutes of action Wednesday and could be called upon to fill Aldridge's starting role while he remains out.
Last 7 Games
| DATE | Opp | Result | Min | PTS | TRB | AST | BK | ST | TO | FPTS |
| --- | --- | --- | --- | --- | --- | --- | --- | --- | --- | --- |
Career Stats
| Season | G | FG | FGP | 3PT | 3PTP | FT | FTP | PTS | PPG | FPTS |
| --- | --- | --- | --- | --- | --- | --- | --- | --- | --- | --- |
| 2015 | 0 | 0 | 0 | 0 | 0 | 0 | 0 | 0 | 0 | 0 |
| 2014 | 48 | 72 | 37.9 | 41 | 38.0 | 34 | 81.0 | 219 | 4.56 | 8.8 |
| 2013 | 68 | 111 | 37.4 | 69 | 34.2 | 52 | 75.4 | 343 | 5.04 | 9.7 |
| 2012 | 79 | 237 | 39.6 | 135 | 37.4 | 120 | 85.1 | 729 | 9.23 | 17.2 |
| 2011 | 61 | 222 | 42.2 | 105 | 36.0 | 80 | 81.6 | 629 | 10.31 | 18.4 |
| 2010 | 82 | 485 | 42.3 | 194 | 37.6 | 180 | 78.9 | 1344 | 16.39 | 28.2 |
| 2009 | 72 | 194 | 46.3 | 61 | 38.9 | 61 | 88.4 | 510 | 7.08 | 13.3 |
| 2008 | 6 | 8 | 40.0 | 0 | 0.0 | 2 | 33.3 | 18 | 3.00 | 6.3 |
| 2007 | 44 | 143 | 48.8 | 4 | 36.4 | 57 | 82.6 | 347 | 7.89 | 16.5 |
| 2006 | 66 | 162 | 44.5 | 5 | 14.7 | 64 | 74.4 | 393 | 5.95 | 13.2 |
| 2005 | 20 | 20 | 46.5 | 3 | 50.0 | 15 | 88.2 | 58 | 2.90 | 4.8 |
| 2004 | 3 | 3 | 27.3 | 0 | 0.0 | 1 | 100.0 | 7 | 2.33 | 5 |
| 3 Year Avg | 65 | 140 | 38.7 | 82 | 36.6 | 69 | 82.1 | 430 | 6.62 | 12.5 |
| Career | 549 | 1657 | 42.4 | 617 | 36.5 | 666 | 80.6 | 4597 | 8.37 | |
Depth Chart
| | SG |
| --- | --- |
| | |