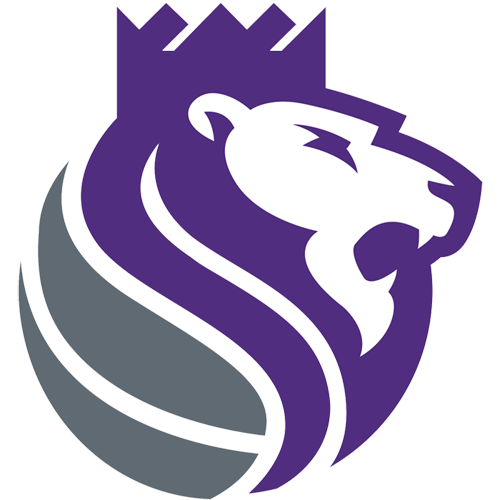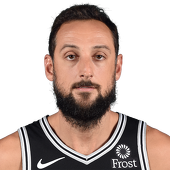 Marco Belinelli
#3 SG / Sacramento Kings / EXP: 8YRS
Height: 6-5
Weight: 210 lb
Age: 29
College: None
Own

26%

Start

14%

SG Rank

98
by RotoWire Staff | Special to CBSSports.com

Kings' Marco Belinelli: Posts third consecutive 17-point performance Friday

Belinelli managed 17 points (7-12 FG, 3-5 3Pt), two rebounds, two assists and a block over 34 minutes in Friday's 101-91 loss to the Timberwolves. Belinelli has now hit the 17-point mark in three consecutive games, and has tallied double-digit scoring in five straight. He also continues to be the beneficiary of generous playing time, with Friday marking the second time in the last three contests he's been well over 30 minutes. The veteran guard has been outstanding for the Kings in both a reserve role and spot starts this season, and is averaging a solid 13.1 points per game over 28.4 minutes a night.

by RotoWire Staff | Special to CBSSports.com

Kings' Marco Belinelli: Drops 17 again in win

Belinelli scored 17 points (5-10 FG, 3-7 3Pt, 4-5 FT) and added two steals, a rebound, and an assist over 23 minutes in Wednesday's win over the Bucks. Belinelli has remained on the Kings' second unit all season, but that hasn't stopped him from being a consistent source of scoring and three-point production, particularly of late. Over his last four games, Belinelli is averaging 17.5 points and three treys.

by RotoWire Staff | Special to CBSSports.com

Kings' Marco Belinelli: Scores 17 points in 38 minutes Monday

Belinelli scored 17 points (7-17 FG, 2-8 3Pt, 1-1 FT) while posting three assists and two steals in 38 minutes Monday versus the Hornets. The point total looks good on paper, but it took Belinelli a whopping 17 shots to get there. He also saw even more playing time than usual, but that may have been as a result of starter Ben McLemore getting into foul trouble and the game going into overtime. That being said, Belinelli has still been a solid scoring source off the Kings bench as of late, averaging 15.3 PPG over the last four games.

by RotoWire Staff | Special to CBSSports.com

Kings' Marco Belinelli: Totals 14 points off bench Friday

Belinelli managed 14 points (5-14 FG, 2-6 3Pt, 2-2 FT), four assists, two rebounds, and two steals over 31 minutes in Friday's 111-109 victory over the Nets. It was another productive night off the bench for Belinelli, who despite the "reserve" tag still received a starter's share of minutes. The veteran guard has turned in a number of solid performances with his new team and is averaging almost six minutes more per game than he did in 2014-15 as part of a deep Spurs rotation. Belinelli has now posted double-digit scoring in three of his last four contests, and provided some key complementary offensive support on a night where DeMarcus Cousins (40 points) and Rajon Rondo (23 points) carried a bulk of the scoring load.

by RotoWire Staff | Special to CBSSports.com

Kings' Marco Belinelli: Thrives off bench for second straight game

Belinelli scored 17 points (7-13 FG, 3-4 3Pt) and handed out five assists over 32 minutes in Monday's loss of the Spurs. For the second consecutive game, Belinelli saw 30-plus minutes of court time while leading the bench in scoring. With Darren Collison (hamstring) expected to miss a handful of games, Belinelli could enjoy some decent short-term value in both daily and season-long formats while his minutes remain plentiful.

by RotoWire Staff | Special to CBSSports.com

Kings' Marco Belinelli: Totals 22 points off bench Saturday

Belinelli contributed 22 points (5-11 FG, 3-6 3Pt, 9-10 FT), three rebounds, two assists, and a steal over 35 minutes in Saturday's 108-94 loss to the Warriors. It was a bit of a topsy-turvy 24 hours for the veteran, who turned in a performance much closer to what was expected of him in a forgettable start Friday versus the Rockets. After forsaking the previous night's opportunity with a five-point, 20-percent shooting effort, Belinelli bounced back to pace the Kings' bench with his highest scoring output of the season. The absence of Darren Collison (hamstring) played a part in Belinelli receiving his highest allotment of minutes on the year to date, and he provided a spark that helped the Kings put a legitimate scare into the NBA champs. Belinelli could continue to see increased opportunity in the immediate future stemming from the domino effect of Collison's absence.

by RotoWire Staff | Special to CBSSports.com

Kings' Marco Belinelli: Will get the start Friday versus Houston

Belinelli will start Friday versus Houston, James Ham of CSN California reports. This is a surprise start for Belinelli, who's averaging 10.6 points, 1.6 rebounds, 3.2 assists, 0.8 steals, and 1.8 threes in 26 minutes per game. With DeMarcus Cousins out of the lineup, the Kings are going with a small ball lineup by playing Belinelli at the small forward, Rudy Gay at the power forward, and Kosta Koufos at Center.

by RotoWire Staff | Special to CBSSports.com

Kings G Marco Belinelli enjoys offensive outburst Monday

Kings guard Marco Belinelli (hamstring) scored 32 points (12-18 FG, 4-10 3Pt, 4-8 FT) and added four assists, three boards, and three steals in 34 minutes in the Kings' preseason opener against Portland. Belinelli has shown the ability to light it up from time to time in the past, but don't anticipate Monday's excellent shooting display to earn him a massive role in the Kings' rotation to begin the regular season. Ben McLemore still seems to be entrenched as coach George Karl's preferred starter at shooting guard, leaving Belinelli to come off the bench as the Kings' sixth or seventh man.

by Marty Gitlin | CBSSports.com

Three new Kings sign contracts Monday

The Kings made official Monday the signings of a trio of free agents. Guard Rajon Rondo, swingman Marco Belinelli and center Kosta Koufos signed their names to contracts. Rondo is coming off a disappointing season in Boston and Dallas in which he averaged just 8.9 points a game. Belinelli contributed 9.2 points in 22 minutes per game for San Antonio while Koufos averaged 5.2 points and 5.3 rebounds in 17 minutes per game for Memphis.

by Ruben Palacios | Staff Writer

Marco Bellineli agrees to three-year, $19 million deal with Kings

Free-agent shooting guard Marco Belinelli had agreed to a three-year, $19 million deal with the Kings, per ESPN.com. Bellineli, who averaged 9.2 points per game last season, expressed desire to stay with the Spurs, but ultimately chose the Kings and a contract that would have been difficult for San Antonio to match.