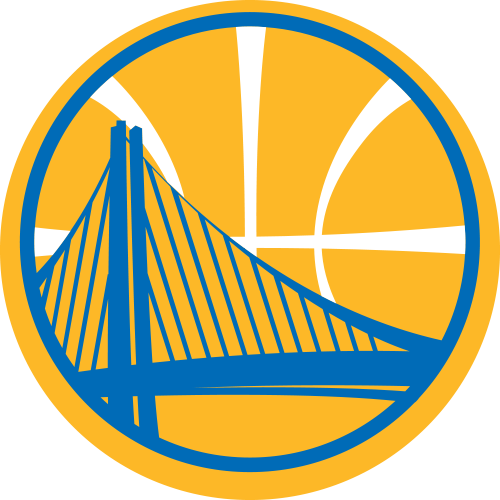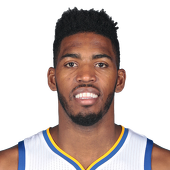 Own

1%

Start

0%

PF Rank

NR
by RotoWire Staff | Special to CBSSports.com

Warriors' Jason Thompson: Being used very limitedly for Warriors

Thompson has seen extremely limited action so far as a Warrior, averaging 2.0 points, 2.0 rebounds and 5.7 minutes in six games played this season. Thompson's playing time has clearly been affected by Golden State's frontcourt depth, as he sits behind Draymond Green on the depth chart and appears to have fallen into a timeshare for backup minutes with Marreese Speights and James Michael McAdoo. Thompson is not a reliable fantasy player with the amount of action he has been seeing.

by RotoWire Staff | Special to CBSSports.com

Warriors' Jason Thompson: Second DNP in three games

Thompson did not play in Saturday's win over New Orleans. This is the second time in three games that Thompson has been DNP-CD for the Warriors.

by RotoWire Staff | Special to CBSSports.com

Warriors F/C Jason Thompson remains out of rotation

Warriors new forward/center Jason Thompson played just six minutes in the blowout defeat of Houston on Friday night. He managed four points and three rebounds. Thompson, who was acquired via trade in the offseason, didn't play Tuesday and followed that up with a small fill-in role Friday. At the time Golden State acquired him, we knew the depth in the front court would make it hard for Thompson to approach the playing time he was getting in Sacramento, but 3.0 minutes per game is less than we anticipated.

by RotoWire Staff | Special to CBSSports.com

Warriors F/C Jason Thompson fills up stat sheet Thursday

Warriors big man Jason Thompson scored nine points on 4-of-8 shooting with five rebounds, two assists and two blocked shots in 19 minutes Thursday night against Houston. It marked his most productive game of the preseason. More playing time will be available if Andrew Bogut misses an extended amount of time with a broken nose, but he's expected to wear a mask and play through it to start the regular season.

by RotoWire Staff | Special to CBSSports.com

Warrios forward Jason Thompson Makes preseason debut

Forward Jason Thompson made his preseason, and Warriors, debut Thursday night against Portland. He had two points, seven rebounds and one blocked shot in 15 minutes. Thompson, who sat out the preseason opener Tuesday, got run in both halves but is still learning the ball-motion offense. He's a bit hesitant with respect to taking shots, but he was a presence inside with the boards and blocks.

by RotoWire Staff | Special to CBSSports.com

Golden State Warriors' Jason Thompson Preseason debut Thursday

Thompson will be making his preseason debut with the Warriors on Thursday against the Trail Blazers, the San Francisco Chronicle reports. Thompson did not play in the preseason opener Tuesday, something that jumped out at us immediately. There's been some training-camp buzz about James McAdoo, who is competing for the same backup power forward/center playing time as Thompson and Marreese Speights, so we'll be monitoring this position battle throughout the preseason.

by RotoWire Staff | Special to CBSSports.com

Warriors F Jason Thompson did not play in preseason opener

Warriors forward Jason Thompson did not play in Golden State's preseason opener Monday, but will get lengthy stretches of playing time in the next preseason game, according to interim head coach Luke Walton, the San Jose Mercury News reports. Thompson is competing with several others looking for backup minutes at power forward and center.

by Sean d'Oliveira | CBSSports.com

Warriors trade Gerald Wallace to 76ers for Jason Thompson

The Warriors acquired forward Jason Thompson from the 76ers in exchange for forward Gerald Wallace, the Warriors announced Friday. The Warriors also sent the Sixers cash and draft considerations in the deal. Thompson averaged 6.1 points and 6.5 rebounds in 81 games last season, while Wallace averaged 1.1 points and 1.8 rebounds in 32 games.

by Elliott Smith | Staff Writer

Kings deal Landry, Thompson, Stauskas to 76ers

The Kings completed a deal with the 76ers late Wednesday, moving Carl Landry, Jason Thompson and Nik Stauskas and a first-round draft pick to Philly in exchange for future draft picks and a pair of foreign players drafted in the second round, per ESPN. The move opens up nearly $15 million in cap space for the Kings as they try to bring in marquee free agents. Landry averaged 7.2 points and 3.8 rebounds last season, Thompson tallied 6.1 points and 6.5 rebounds and Stauskas registered 4.4 points, but the former first-round pick could become a valuable asset in the 76ers fast-paced scheme.

by Ted Leshinski | Staff Writer

Kings coach Karl prefers forward Jason Thompson off the bench

Kings coach George Karl said he likes forward Jason Thompson coming off the bench because he's a better fit with reserve point guard Andre Miller, according to CowbellKingdom.com.After starting 50 of the Kings' first 61 games this season Thompson has come off the bench for the last five. Miller has served as the Kings' backup point guard since being acquired Feb. 19 in a trade with the Wizards.