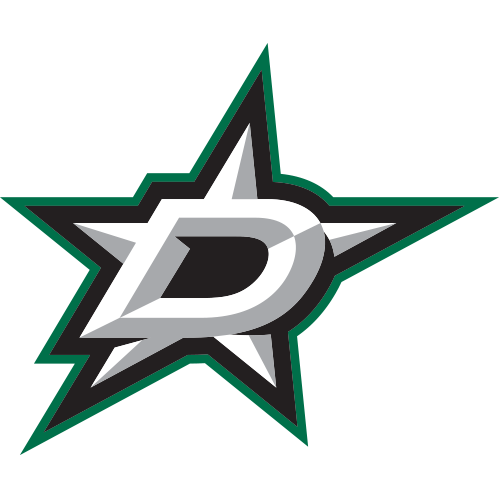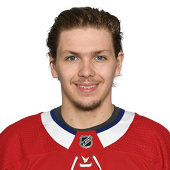 Johnny Oduya
#47 D / Dallas Stars / EXP: 9YRS
Height: 6-0
Weight: 190 lb
Age: 34
College: None
Own

5%

Start

2%

D Rank

NR
by RotoWire Staff | Special to CBSSports.com

Stars' Johnny Oduya: Has assist amid reduced ice time

Oduya grabbed an assist, a plus-2 rating and a minor penalty in Tuesday's loss at the hands of the lowly Maple Leafs. Oduya has never been a big scorer and his roughly shot per game pace is in line with his numbers historically. However, his ice time is on an alarming downward trend. After crossing 20 minutes in eight of his first 13 games in Dallas, he's been below 20 in the last three, including a game at 16:19 and one at 17:22. The sky isn't falling yet, but it's an issue to watch if you're rostering the low-scoring veteran.

by RotoWire Staff | Special to CBSSports.com

Stars' Johnny Oduya: Grabs first assist of season

Oduya grabbed his first assist of the season, along with a shot, three blocked shots and 20:05 of ice time in Thursday's win over the Canucks. Oduya's production hasn't been outstanding. Through 10 games he has just one goal and one assist to go along with an average of one shot per game. He's also not consistently crossing the 20-minute threshold for ice time. He's playing well for the team, but his fantasy production is below expectations.

Blocks four in loss

News: Johnny Oduya led the team in blocked shots, with four, through 20:35 of ice time. Analysis: Johnny Oduya's role in Dallas is becoming clear. He'll likely play a defense-first role and play big minutes.

Stars' Oduya Likely To Pair With Demers

News: It appears Johnny Oduya will start the season paired with Jason Demers on the Stars' second defensive pairing, according to Mike Heika of the Dallas Morning News. Analysis: Johnny Oduya and Demers are both solid defenders, which could allow one of them to jump up into the offense more often since it's generally easier to take risks as a blueliner when you've got a defensive-minded partner. Making any type of prediction at this point is tricky, but with the glut of offensive weapons the Stars have up front, it's worth keeping an eye on these two to see if one -- or both -- are able to chip in some points.

Johnny Oduya: Two-Year Deal With Dallas

News: Johnny Oduya (elbow) signed a two-year, $7.5 million contract with the Dallas Stars on Wednesday, Yahoo!Sports reports. Analysis: Although he reportedly wanted to return to Chicago, the team couldn't fit him into their financial plans and the two-time Stanley Cup winner was forced to move on. Johnny Oduya recorded just 10 points in 76 games last season, but he serves as a large upgrade to the Dallas blueline in terms of discipline and experience and should step right in as a top-four defenseman for his new club.

Blackhawks' Oduya Will Become Free Agent

News: Johnny Oduya (elbow) will pursue free agency rather than negotiating a deal to re-sign with the Blackhawks, ESPN reports. Analysis: Johnny Oduya accumulated nine goals, 34 assists, and a plus-31 rating in his three and a half seasons with the Blackhawks, but it appears his time with the club may be coming to an end. While there's still a chance the team re-signs Oduya, their challenging cap situation will make it difficult to meet the defenseman's asking price. He's expected to claim a top-four role on defense wherever he ends up landing.

Blackhawks' Oduya Played Through Elbow Injury

News: Johnny Oduya revealed Tuesday that he played through a tear in his left elbow during the final three games of the Stanley Cup Finals, ESPN Chicago's Scott Powers reports. Analysis: The injury forced Johnny Oduya out for a part of a period during Game 3 against the Lightning on June 8, but he was able to tough it out in Games 4 through 6, playing more than 24 minutes in each contest. Oduya said that the ailment left him without much power in his shot, but it didn't stop him from providing his typical gritty play on the back end, as he blocked 14 shots in those last three games. Monday's series clincher could be the last game for Oduya in a Blackhawks uniform, as he's slated to become an unrestricted free agent this summer and the team has little cap room to retain him.

Hawks' Oduya Guts It Out In Game 4

News: Johnny Oduya, who suffered an upper-body injury in Game 3 on Monday, skated in the Blackhawks' 2-1 Game 4 victory on Wednesday, but he was noticeably favoring his left arm, CSN Chicago reports. Analysis: Despite the injury, Johnny Oduya skated almost 26 minutes. In addition, he tied Duncan Keith for the team lead with five blocked shots. It will definitely help Oduya with an extra day of rest between Game 4 and Game 5 on Saturday night in Tampa Bay.

Blackhawks Confirm Oduya 'Likely' To Play

News: Coach Joel Quenneville confirmed that Johnny Oduya (upper body) is "likely" to play in Wednesday's Game 3 against the Lightning, Sportsnet's Chris Johnston reports. Analysis: Johnny Oduya was absent from the Blackhawks' morning skate, but that was likely designed to reduce the possibility of worsening the existing injury he suffered in Monday's Game 2. There was some belief that Oduya might be replaced in the lineup by Kimmo Timonen, who has been confirmed to make his series debut Wednesday, but it now appears Kyle Cumiskey rather than Oduya will head to the press box.

Blackhawks' Oduya 'OK' For Game 4

News: Coach Joel Quenneville said Johnny Oduya will be OK for Game 4, Mike Harrington of the Buffalo News reports. Analysis: Johnny Oduya left Monday's Game 3 in the second period with an undisclosed injury, but he returned to action in the final period. The team, which is not practicing Tuesday, has remained mum regarding the injury, but as of now it appears Oduya is set to play in Game 4.