U.S. Mint to release curved Baseball Hall of Fame coin March 27
The U.S. Mint will release its set of Baseball Hall of Fame Commemorative Coins on March 27. The design includes s spherical curve that looks like a baseball.
Back in December, we passed along plans by the U.S. Mint to issue a Baseball Hall of Fame Commemorative Coin. We now know that the set will be released March 27, thanks to the Mint's official Twitter account.
The official U.S. Mint website has the full details on the coins and here's a handy little GIF to give a good idea as to what exactly a curved coin is.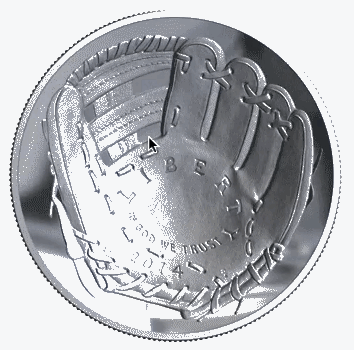 See, the baseball part sticks out like a ball! Outstanding work, U.S. Mint.
Show Comments
Hide Comments
The Yankees are trying things

The two hit kings are taking a few swings off the field

Hill has made just two full starts since May 29, so scouts haven't seem much of him
Many of their numbers are nearly identical

The Nationals are willing to trade Giolito for Miller straight up, according to an MLB.com...

The Nationals solved their leadoff hitter problem without making a trade by calling up Trea...