Mike D'Antoni doesn't expect Pau Gasol back for the regular season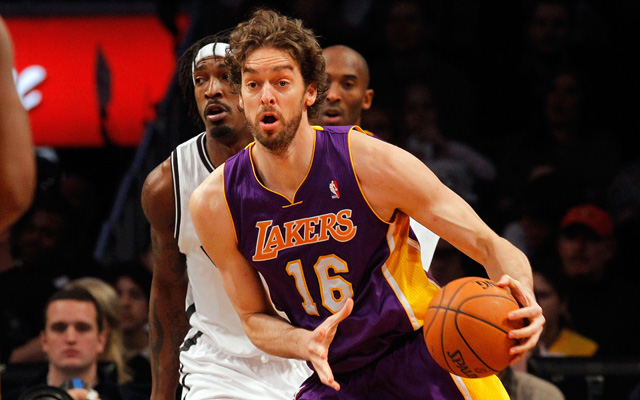 Lakers big man Pau Gasol is still out several weeks with a torn plantar fascia in his foot. When he went down, the question became exactly how long he'd be out and what the impact would be. The assumption was he would return in early April for a late playoff push for the Lakers, who would certainly need it, as they're still several games back.
But coach Mike D'Antoni told reporters Sunday that he's not expecting to see Gasol in the regular season again this year.
Lakers Coach Mike D'Antoni doesn't expect to be getting a contribution from Pau Gasol later in the regular season.

"I think by the time he gets back we'll either be in or out. So his impact will be in the playoffs if we can get there," D'Antoni said.
via NBA debating whether to fine Mavericks' Mark Cuban for comment on Kobe Bryant -- latimes.com.
The Lakers have a brutal road schedule coming up in March, and by early April should have a pretty good idea if they're going to make the playoffs. If April comes around and the Lakers are within a few games of either the Rockets or Jazz for the last playoff spot, Gasol would likely return.
But if it looks like their chances have gone down the drain, then there's no reason to bring Gasol back for more wear and tear.
Which means if they do make the playoffs at the last minute, it could be a situation where Gasol is trying to fit back in without having gotten any time with his teammates, in the playoffs. Against a top seed. On the road.
That's a pretty bad combination, but that's pretty much the Lakers' season, isn't it?