Mookie Blaylock released from hospital, is now in jail
Former NBA star Mookie Blaylock has been released from the hospital after a head-on automobile collision, but he's now in jail after being charged with vehicular homicide.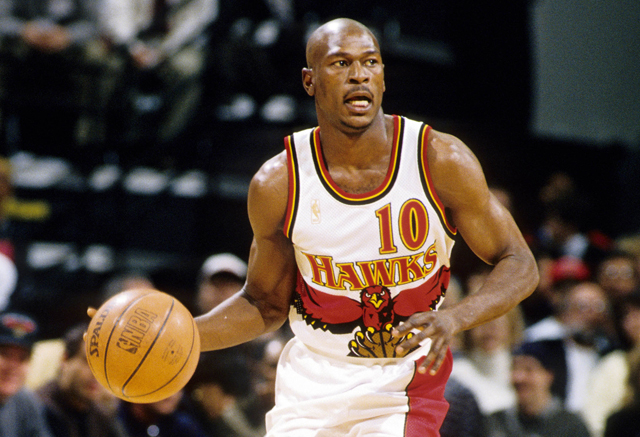 Former NBA star guard Mookie Blaylock has been released from the hospital, but is now in jail, according to the Associated Press. 
Blaylock, 46, has been charged with vehicular homicide for his involvement in a head-on collision in suburban Atlanta. Previously, Blaylock had been charged with driving with a suspended license and failure to maintain his lane. 
Police say Blaylock was driving an SUV that crossed the center line and struck a van. A passenger in the van, 43-year-old Monica Murphy, died hours later. The driver of the van -- Monica's husband, Frankie -- survived.
Blaylock surrendered Monday and is being held without bond. 
Blaylock was intially on life support but was upgraded to critical condition then to serious condition. Last Monday, an Atlanta Medical Center spokesperson said Blaylock was listed in fair condition.
Blaylock's attorney said the former NBA player had blacked out before the crash, according to AP. Police are working to find the cause and said they don't believe alcohol was involved.
Blaylock played 13 NBA seasons with New Jersey, Atlanta and Golden State. He played in one All-Star Game and was twice named to the league's All-Defensive first team.
Show Comments
Hide Comments
James has said he doesn't feel he has anything left to prove

How they match up with what each team does well, and poorly, headed into the big battle for...

LaVar Ball will be happy with this futuristic mix of his son in Lakers gear
LeBron had some high praise for his coach

The King had some high praise for Warriors' "new" addition

LeBron and the Cavs are looking for their second straight title