Ilya Kovalchuk on move to KHL: 'I'm more comfortable in Russia'
Former Devil Ilya Kovalchuk addressed his move to the KHL on Monday, saying he's more comfortable and not thinking about an NHL return.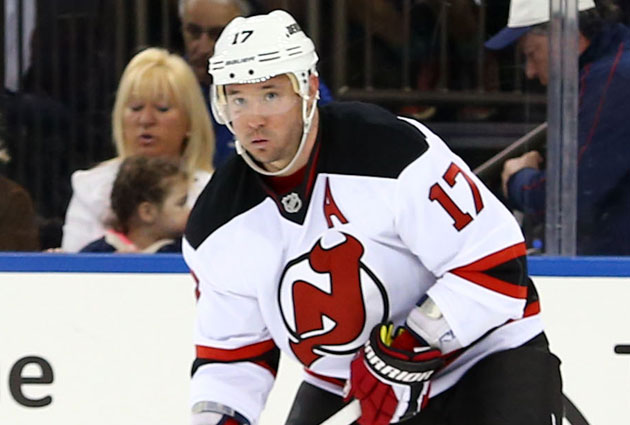 More NHL offseason: Rumors | Top 50 Free Agents | Buyout Tracker | Trades | Transactions
Much of the news lately here at Eye on Kovalchuk Eye on Hockey has been about Ilya Kovalchuk because it was a league-shaking move for him to retire from the NHL at age 30 and head to the KHL this week. That, and it's now summer, so indulge us one more time.
Kovalchuk officially became a member of SKA St. Petersburg on Monday, signing a four-year deal with the KHL squad that he played for during the lockout. The reasons why he did it have been speculated on without end, but it was pretty much all a guessing game until Kovalchuk spoke up himself. He has spoken up.
Speaking with Pavel Lysenkov of SovSport.ru, Kovalchuk addressed his return to Russia and a multitude of other topics. Considering I don't speak Russian and Google translate doesn't seem to speak Russian all that well, either, here's what Kovalchuk had to say about his decision to go to Russia via Dmitry Chesnokov of Yahoo.
Why did he decide to go all the way back to Russia to keep playing? After all, it's not some out-of-this-world place like the moon or anything.
"I'm not going to the moon, China or Japan. I'm going home, where my mother, sister, my friends live. I'm more comfortable in Russia," Kovalchuk told Lysenkov. "I am happy. I wanted it myself."
So, there you have it. It's a comfort thing. (Of course, earning more money helps make a situation more comfortable, but I digress.)
Then there is the whole matter about Kovalchuk possibly returning to the NHL. It was reported over the weekend that Kovalchuk could come back to the NHL when he's 35 without having to seek the permission of the Devils. So, what about the suggestions that he'd like to return some day as his sister mentioned?
"I am not going to Russia to start thinking about coming back to the NHL," Kovalchuk said. "I'm happy I played in the best league in the world for so long. Unfortunately, I didn't win the Cup. But I have no regrets."
It's a classic non-denial, but it's probably at least four years away at this point, so we've got time to figure it out. In the meantime, Devils coach Peter DeBoer is just getting over the shock and is ready to move on. He said on Monday the decision was pretty much unbeknownst to him until just before it was announced.
"I had a couple of conversations with Lou leading up to it, but I never felt it was imminent until the day Lou let me know that it was happening," DeBoer said. "Of course, [I was] disappointed. It's tough to express. But when something comes at you like that out of left field, it's obviously not something you even consider from where I stand. When it does hit you, it's obviously disappointing. You catch your breath for a day, and you get ready to move forward."
Show Comments
Hide Comments
Vince Gill, Carrie Underwood, Lady Antebellum and Luke Bryan have apparently upstaged a hometown...

The 14-year NHL veteran joins the team with which he played three seasons from 2013-16

Series schedule, results and updates from the title showdown between Nashville and Pittsbu...
Here's how to stay on top of the Pittsburgh Penguins' bid for a repeat against the Nashville...

Ottawa takes it into a fifth period of action but falls on a late goal from Chris Kunitz

Series schedules, results and updates from the Eastern and Western conference finals