Report: ACC finalizing deal to move tournament to Brooklyn
The ACC is reportedly moving to New York -- but not to Madison Square Garden.
• 1 min read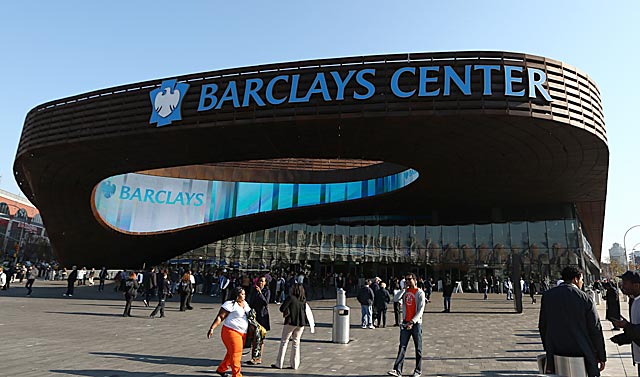 Latest in hoops: Top 25 (and one) | Bracketology | Bubble Watch
During conference realignment, there has always been the thought that the ACC would eventually move its conference tournament to Madison Square Garden. Even after the Big East and MSG extended their deal to 2026, the discussion was still there.
According to a report late Thursday night by Pete Thamel of SI.com, the ACC tournament is indeed moving to New York -- but not to Madison Square Garden.
SI.com is reporting that the ACC is finalizing a multi-year deal with the Barclays Center to play its postseason tournament in Brooklyn.
According to the report, the ACC wants to begin the two-year agreement in 2017 -- although the Atlantic 10 has a deal with the Barclays Center for its postseason tournament that runs through 2017. 
Syracuse, Notre Dame and Pittsburgh all joined the conference this season, while Louisville is joining next season. Throw in Boston College, and there is certainly a northern representation. Moreover, Duke often has a pseudo-homecourt advantage when it plays at Madison Square Garden, and that could carry over to the Barclays. 
The ACC will have its tournament in Greensboro next season, and in Washington D.C. in 2016.
The truths and myths about the push for 2018's No. 1 recruit to play college hoops a year...

Here are the under-the-radar players who will have breakout seasons in 2017-18

Duke coach says sometimes troubled guard played hurt last season, adding, 'I'm really proud...
Michigan, Marquette, California, LSU and VCU are also in the 34th annual field

The expected rise of Missouri figures to be a storyline once they start playing for real

The Hoosiers' new coach is funneling in recruits in a hurry, including one who can play in...