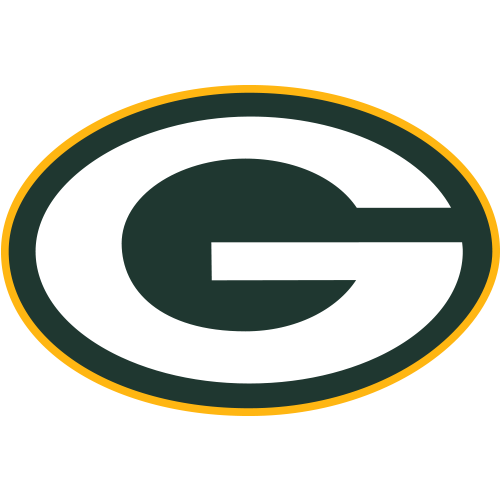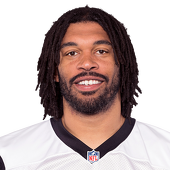 Own

22%

Start

14%

OLB Rank

NR
Latest News
Peppers recorded two tackles (both solo) and a sack in Sunday's victory over the Vikings. Peppers did not record a sack in the three games leading up to Sunday's but he got back on the board Sunday, and now has 6.5 sacks though 10 games this season.

Peppers recorded two tackles (both solo), a sack, and a forced fumble in Sunday's victory over the Rams. Peppers has just 14 (10 solo) tackles so far this year, but he has recorded at least one sack in four of the Packers' five games and has a total of 4.5 on the season.

Packers outside linebacker Julius Peppers was absent from organized team activities on Thursday, per Green Bay Press-Gazette. Peppers was sent home because of an apparent illness before practice started for the day.

Julius Peppers is scheduled to make $9.5 million for the Packers in 2015, and his salary cap impact will be over $12 million. Despite that, Packers coach Mike McCarthy said he expected Peppers to return in 2015. Speaking to the media at the Indianapolis combine on Thursday, McCarthy praised the impact Peppers had on the team both on and off the field. He said he "definitely" expected to have Peppers back next season. "He looks great in green and gold," McCarthy said.

Packers defensive end Julius Peppers has no intentions of retiring after the playoffs and wants to play as long as his body permits, reports ESPN Wisconsin. With plans to definitely play in 2015, Peppers, 34, said if he does continue his career beyond that, he wants to do it in a Packers uniform. "If I can play until I'm 40, then I'll play until I'm 40," Peppers said. "Who knows? But whatever happens, I hope it's here." Peppers was able to play in all 16 games this season and registered 44 tackles and seven sacks. While Peppers would like to play beyond 2015, he knows that nothing in the NFL is guaranteed. "I don't know how much football I have left," Peppers said. "In reality, none of us know."
Recent Tweets
Julius Peppers misses 1st in-season practice with #Packers https://t.co/Li3fDqv6tW https://t.co/kp8AvbtJTB

First time for everything: Packers LB Julius Peppers unable to practice https://t.co/Swy9k8vbLl

New from JS: Packers Monday practice report: Two offensive linemen and Peppers out https://t.co/jJsFdZ2IBb #Packers
Completed Games
| WK | OPP | TK | SACK | INT | FF | DFR | DFTD | PDEF | FPTS |
| --- | --- | --- | --- | --- | --- | --- | --- | --- | --- |
| 1 | @CHI | 4.0 | 1.5 | 0 | 0 | 0 | 0 | 0 | 1.5 |
| 2 | SEA | 1.0 | 1 | 0 | 0 | 0 | 0 | 0 | 1 |
| 3 | KC | 1.0 | 0 | 0 | 0 | 0 | 0 | 0 | 0 |
| 4 | @SF | 2.0 | 1 | 0 | 0 | 0 | 0 | 0 | 1 |
| 5 | STL | 2.0 | 1 | 0 | 1 | 0 | 0 | 0 | 1 |
| 6 | SD | 1.0 | 1 | 0 | 0 | 0 | 0 | 0 | 1 |
| 7 | BYE | - | - | - | - | - | - | - | - |
| 8 | @DEN | 0.0 | 0 | 0 | 0 | 0 | 0 | 0 | 0 |
| 9 | @CAR | 0.0 | 0 | 0 | 0 | 0 | 0 | 0 | 0 |
| 10 | DET | 3.0 | 0 | 0 | 0 | 0 | 0 | 0 | 0 |
| 11 | @MIN | 1.0 | 0.5 | 0 | 0 | 0 | 0 | 0 | 0.5 |
| 12 | CHI | 1.0 | 0 | 0 | 0 | 0 | 0 | 0 | 0 |