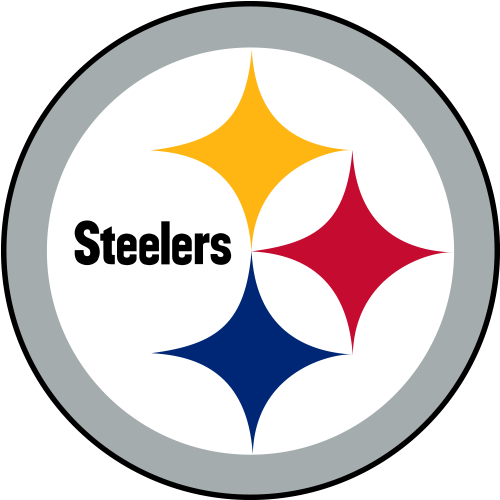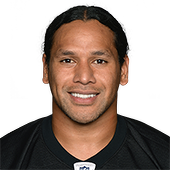 Own

0%

Start

0%

SS Rank

NR
Latest News
Steelers safety Troy Polamalu informed owner Dan Rooney Wednesday that he has decided to retire from football, the Herald-Standard reports. "It's all about family," Polamalu said in a phone interview. "I live here in Pittsburgh now, and since the end of the season I've had a chance to enjoy my family on a level I never had before. It was awesome." The Steelers had asked Polamalu, who carried an $8.25-million cap hit for 2015, to retire in February, but he resisted until this week. He dealt with a sprained knee ligament last season but believed he could still continue playing. "I did not seriously consider playing elsewhere," Polamalu said. "It was just whether or not I wanted to play. I had talked to a lot of people about what I should do with my situation, and what they kept saying back to me, and which was not a sufficient reason, was 'Troy, you played 12 years in the NFL, you won Super Bowls, won individual awards. There's nothing left to prove. You have a legacy.' And I just kept saying, 'First of all, I don't care about a legacy. Second of all, I play the game because I enjoy it.' That's the reason to keep playing. "Like I said, what it came down to was definitely family. If I'm in my fourth year, fifth year, even if I'm in my 10th year, I'm playing in Alaska. But when I started this process and started to debate whether I should come back or should I play, that was kind of the sign for me to say 'Whoa, if you're just even debating it maybe you shouldn't play anymore,' because what I do know about this game is it takes a lot –a lot – of commitment just to be an average player." Polamalu finishes his 12-year career with 32 interceptions, 14 forced fumbles, 12 sacks and five defensive touchdowns.

Steelers owner Art Rooney said there's been no update on the status of safety Troy Polamalu, according to the Pittsburgh Tribune-Review.If the 33-year-old Polamalu does not retire it is expected that the Steelers will cut him.Polamalu has been selected to eight Pro Bowls during his 12-year career.

The Steelers hope 33-year-old safety Troy Polamalu retires so they don't have to cut him, reports the Pittsburgh Post-Gazette's Ed Bouchette. "That is the elephant in the room," Bouchette told 93.7 The Fan. "I expect him not to be here by some means. The Steelers are hoping he would retire, but I don't know if he is going to." Polamalu has two years left on his contract and carries an $8.25 million cap hit this season. He's spent his entire 12-year career in Pittsburgh, making eight Pro Bowls.

Steelers safety Troy Polamalu acknowledged that his future with the team is in doubt, reports the Pittsburgh Tribune-Review. The 12-year vet repeatedly said "Time will tell" when asked about the possibility he'd played his last game. "Honestly, we just lost a game," said Polamalu, who turns 34 in April and missed four of the final seven regular-season games with injuries. "I don't think I'm prepared to even think about that or talk about that at this time." Polamalu led Pittsburgh with eight tackles in the 30-17 playoff loss to the Ravens on Saturday night, but he did not deliver any game-changing plays. He has two years left on his contract. While he admitted his future is up in the air, Polamalu sounded intrigued about returning in 2015 and playing with a team that got younger and better this year. "There is a lot of young talent all over the field," he said. "This team really grew throughout the season, not just in the secondary."

Steelers safety Troy Polamalu will be in the starting lineup for Saturday night's AFC wild-card game against the Ravens, coach Mike Tomlin told the team's official website. Polamalu missed the previous two games and four of the last seven due to numerous injuries. He entered Saturday as probable despite dealing with a knee injury. "I needed to see him prepare. Sometimes a guy is able to play at the 11th hour and they don't get the in-helmet preparation over the course of the work week," Tomlin said. "When you get to January football and the stakes are high, detail is going to define you. Not only him but us, and you need that in-helmet preparation to do it. He was able to practice this week, and so that made the decision easier. Had he not been able to practice this week, that's an element of the discussion that makes it more complex. That's what I was referring to earlier in the week."