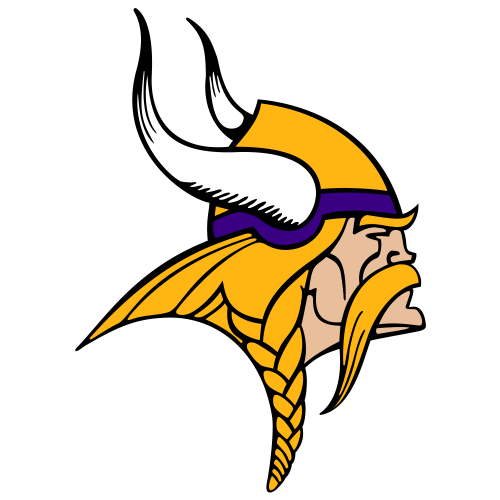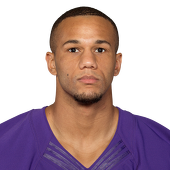 Own

0%

Start

0%

CB Rank

NR
by RotoWire Staff | Special to CBSSports.com

Vikings' Marcus Sherels: Returns punt for touchdown

Sherels returned a punt return 65 yards for a touchdown in Sunday's win over Chicago. He had three punt returns overall for an average of 25.7 yardes. Sherels has just four tackles this season as his duties have been limited to punt returns and special teams. He'll be used as a defensive back only as a deep reserve.

by RotoWire Staff | Special to CBSSports.com

Vikings CB Marcus Sherels limited to PR role Week 1

Vikings cornerback Marcus Sherels had two punt returns for an average of 9 yards and also returned a blocked kick 44 yards in Monday's loss at San Francisco. It looked like Sherels had a chance to score a touchdown after picking up a blocked kick, but he was tackled at the 26-yard line. Sherels will be Minnesota's punt returner and reserve defensive back. He didn't play a snap on defense Monday.

by R.J. White | CBSSports.com

Marcus Sherels shaken up on punt

Vikings punt returner Marcus Sherels was shaken up on a punt after taking a shot from a Rams player Sunday. The trainers looked at Sherels' side, but the team soon announced that he would return to action. The returner has yet to receive an opportunity to bring one back in the first half.

by Jamey Eisenberg | Senior Fantasy Writer

Vikings re-sign Marcus Sherels

The Vikings have announced they have re-signed cornerback and punt returner Marcus Sherels. In 2013, Sherels appeared in all 16 games and started a career-high four contests. Sherels set the Vikings single-season record with a punt return average of 15.2 yards per return, ranking second in the NFL. His two career punt return touchdowns are tied for most in Vikings history.

by Chris Cwik | CBSSports.com

Seven Vikings probable Week 17

Vikings CB Chris Cook, LB Larry Dean, DT Fred Evans, FB Jerome Felton, OL Brandon Fusco, CB Marcus Sherels and S Harrison Smith have been ruled probable Week 17. Evans was the only player who was limited in practice Friday. The other six were able to participate in full practice.

by Scott White | Senior Fantasy Writer

Five Vikings healthy enough to play

Vikings defensive back Chris Cook (knee), linebacker Larry Dean (knee), offensive lineman Brandon Fusco (knee), long snapper Cullen Loeffler (hand) and defensive back Marcus Sherels (shoulder), who were all listed as probable on Friday's injury report, are active for Week 16 at Cincinnati.

by Chris Cwik | CBSSports.com

Seven Vikings listed as probable

The Vikings have listed CB Chris Cook, LB Larry Dean, OL Brandon Fusco, LB Chad Greenway, LS Cullen Loeffler, CB Marcus Sherels and S Harrison Smith as probable Week 16 against the Bengals. All seven players were able to get through full practice Friday. Smith, Cook, and Fusco were limited in practice Thursday.

by Michael Hurcomb | Fantasy Writer

Marcus Sherels nets first career interception

Vikings cornerback Marcus Sherels came away with his first career interception Week 14 at Baltimore. Sherels finished with three solo tackles (two solo) in the 29-26 loss. Sherels has a career-high 34 tackles (29 solo) and five pass defenses through 13 games.

by Larry Hartstein | Senior Analyst

Vikings DST can't pick off Eli Manning

The Vikings DST became the first unit to play the Giants without intercepting Eli Manning. The unit salvaged its performance thanks to Marcus Sherels' 86-yard punt return for a touchdown. Minnesota recovered a fumble and played tough against the run, holding the Giants to 2.0 yards per carry. Linebacker Erin Henderson had a sack, and defensive end Jared Allen and defensive tackle Kevin Williams shared a sack. The Vikings DST faces a more difficult test in Week 8 against the Packers.

by Larry Hartstein | Senior Analyst

Marcus Sherels has roller-coaster game

Vikings cornerback Marcus Sherels went from hero to goat quickly in Week 7. First he returned a punt 86 yards for a touchdown to give Minnesota the lead. It was the third-longest punt return in team history, and Sherels' second career punt-return score. Then he dropped a potential pick-6 and fumbled on a punt return without being touched. The Giants recovered on the Vikings' 3 and punched it in for a 17-7 lead. Sherels also had a pass defended and a tackle.