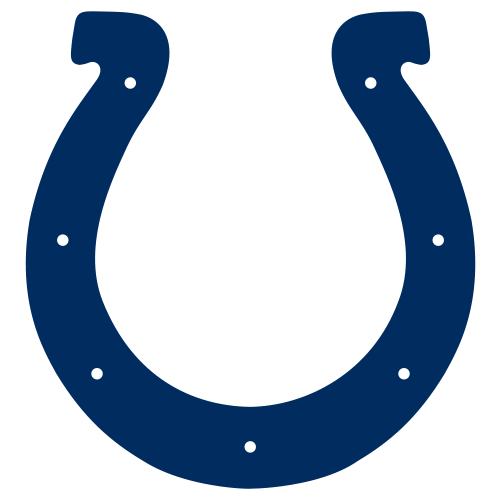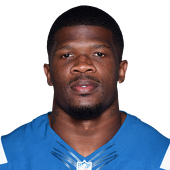 Own

54%

Start

9%

WR Rank

17
by RotoWire Staff | Special to CBSSports.com

Colts' Andre Johnson: Just one reception

Johnson had just one reception for 22 yards and was targeted just three times in Sunday's win over Tampa Bay. Meanwhile, Indy's top two receivers (T.Y Hilton and Donte Moncrief) had a combined 21 targets. Johnson has now had seven games with three or fewer receptions as he continues to be a minor factor in the passing game.

by RotoWire Staff | Special to CBSSports.com

Colts' Andre Johnson: Just one reception

Johnson had one reception for 13 yards and was targeted just twice in Sunday's win at Atlanta. Johnson had previously fared better with Matt Hasselbeck at quarterback as he had two touchdowns and nine targets in two games. However, it looks like the change in quarterback won't change Johnson's fortunes as he continues to disappear most games. He's had six games with three or fewer receptions.

by RotoWire Staff | Special to CBSSports.com

Colts' Andre Johnson: Held without a catch

Johnson did not have a reception but was targeted three times in Sunday's win over Denver. Johnson had 17 receptions and three touchdowns in his past four games as he finally looked to be a regular part of the offense. Unfortunately he returned to being invisible in the offense like he was in Week 3 and Week 4, when he failed to register a reception. Johnson can't be relied upon for consistent receptions in the offense and it's not a good sign he had just three targets in the first game under new offensive coordinator Rob Chudzinski.

by RotoWire Staff | Special to CBSSports.com

Colts' Andre Johnson: Leads all receivers Monday

Johnson caught four passes (on eight targets) for 81 yards and a touchdown in Monday night's overtime loss to the Panthers. Johnson's 81 yards marked a season-high and actually led all players Monday night, when heavy rain made catching the ball no easy task. The veteran also helped kick-start the Colts' fourth quarter comeback with an 18-yard touchdown catch, his third score through eight games this season. On the whole, Johnson can be encouraged by his performance Monday, which came against one of the league's best defenses, but his Week 9 matchup versus the Broncos poses yet another stiff test.

by RotoWire Staff | Special to CBSSports.com

Colts' Andre Johnson: Has just four receptions

Johnson had four receptions for 44 yards in Sunday's loss to Detroit. He was targeted four times. Since going without a catch in Week 3 and Week 4, Johnson has 13 receptions the past three games. While that's an improvement, he's still not getting enough targets for viable fantasy value in most leagues. He was fifth on the team in targets in Sunday's game.

by Marty Gitlin | CBSSports.com

Belichick wary of surging Colts WR Andre Johnson in Week 6

Colts aging wide receiver Andre Johnson proved he's not done yet in Week 5 when he snagged six passes and took two to the house against his former teammates from Houston. And Bill Belichick, whose Patriots play at Indianapolis on Sunday night, certainly noticed. Belichick linked Johnson with fellow veteran Frank Gore, who has also performed well, in his assessment of the defensive challenge facing New England. "Johnson had a big game last week against Houston," Belichick told Fox Sports. "But both those guys, it looks like they are still productive, and we're going to have to deal with the size and physicality and experience of both of them." Johnson totaled 77 yards to go along with the two touchdowns against the Texans, but was blanked on three targets over the previous two games combined and managed just five catches for 51 yards on the year coming into Week 5.

by RotoWire Staff | Special to CBSSports.com

Andre Johnson continues to tumble down Colts' WR depth chart

Colts wide receiver Andre Johnson did not have a reception and spent most of the fourth quarter on the sideline in Sunday's win over Tennessee, the Indianapolis Star reports. He had one pass thrown his way on a reception that was negated by a penalty. Johnson has seven receptions in three games, as he's nowhere close to living up to the three-year, $21 million contract he signed in free agency. It also looks like he may have fallen to No. 3 or No. 4 on the depth chart, as both Donte Moncrief and Phillip Dorsett figured prominently in Indy's fourth-quarter comeback.

by RotoWire Staff | Special to CBSSports.com

Colts WR Andre Johnson nabs three passes for 27 yards in loss

Colts wide receiver Andre Johnson had three receptions for 27 yards despite being targeted seven times in Monday's loss to the Jets. Johnson has just seven receptions for 51 yards through two games. He's also caught just seven of 17 passes thrown his direction. He hasn't been in sync with Andrew Luck and appears to have been bypassed by Donte Moncrief in the order for targets. It's just two games and the entire Indy offense has struggled, so he should improve. However, there are reasons to be worried given Johnson's age (34) and the decline in his per-play effectiveness the previous two seasons.

by Marty Gitlin | CBSSports.com

Colts newcomers Andre Johnson, Frank Gore fitting in fine

Colts skill position newcomers Andre Johnson and Frank Gore have already shown a "relatively smooth" transition to their new team, Chuck Pagano told ESPN. The wide receiver and running back performed so well in OTA work Wednesday that Pagano claimed that it appeared they had been with the organization for years. "Pretty seamless," Pagano said about their work. "They don't miss a beat as far as the playbook goes, knowing what to do. Every time I see them in the huddle, break a huddle, to me it looks like they're going the right direction. They're lining up right. They're very talented, talented guys. They fit right into the locker room. They're professionals. ... They're not talkers. They're workers, they're doers." Both veterans, however, have shown signs that their best days are behind them. The 33-year-old Johnson failed to reach 1,000 yards receiving last season for Houston for the first time in his last seven full seasons. The 32-year-old Gore managed another 1,000-yard performance in 2014, but his total was its lowest of any in a full season since 2008.

by Elliott Smith | Staff Writer

WR Andre Johnson: Luck 'probably' the best QB he's played with

Wide receiver Andre Johnson, in his first year with the Colts, said Wednesday that Andrew Luck is "probably the best quarterback I've ever played with," which makes sense given the rotating cast of signal-callers who threw passes to Johnson while he was with the Texans. Johnson, 33, joined the Colts this offseason after 12 campaigns in Houston, where he recorded 1,012 receptions, 13,597 yards and 64 touchdowns to become one of the NFL's elite receivers.