Bryce Harper now has an 'official antiglare product'
Bryce Harper's affinity for eye black is well known, and now he has an official antiglare product: WarriorBlack.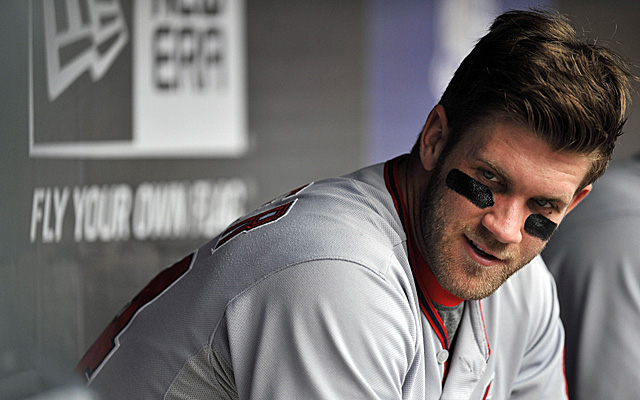 MORE: Spring Training | Scoreboard | FA tracker: hitters | FA tracker: pitchers
Nationals outfielder Bryce Harper has long had an affinity for eye black. Notice the wide spread glistening on his cheeks above. Thankfully, he toned it down from the "look at me!" stuff he fashioned in college (via USATSI):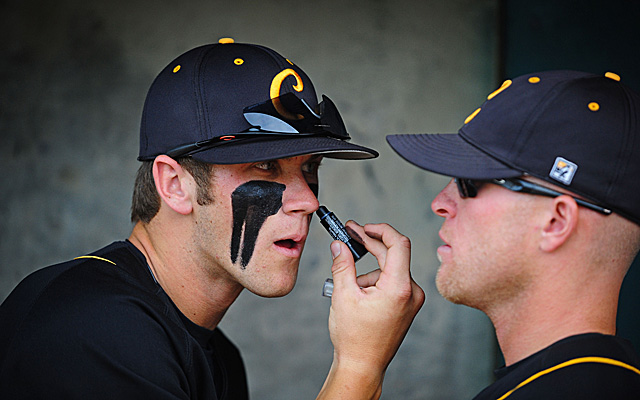 So I guess it was only a matter of time for this to happen:
The official antiglare product of Bryce Harper. Coming this Spring at http://t.co/KVefaRA0KY #bryceharper #sunglare pic.twitter.com/qfX13XRZij

— WARRIORBLACK (@warriorblackllc) March 10, 2014
So the official antiglare product of Harper is WarriorBlack. The website is still being built, but there's a chance to win an autographed WarriorBlack t-shirt or hat from Harper. So hop on over if interested.
Or just leave a misguided comment here about how he's not awesome at baseball. Either way.