GIFs: White Sox turn rare 5-6-baserunner-3 double play
The following double play at the expense of Prince Fielder includes the shift and a ricochet.
MORE: Spring Training | Scoreboard | Team previews
In the third inning of Sunday's White Sox-Rangers game, compelling baseball events graced us all. Thanks to the shift, the rare 5-6-3 double play was turned (shortstop as pivot!), and part of that double play was a, um, "bounce pass" off baserunner Josh Wilson. Witness: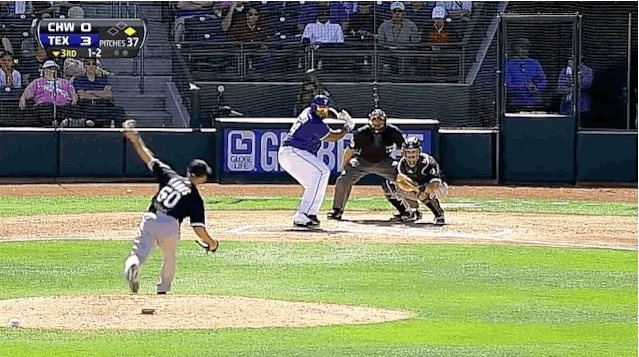 And from another angle ...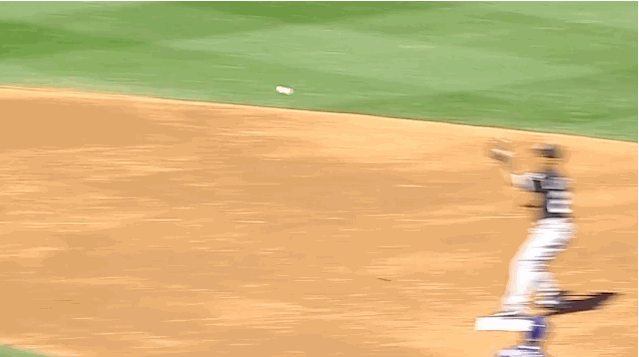 Made possible by: Prince Fielder thundering down the line!
Show Comments
Hide Comments
Our Latest Stories
Don't run on the field, people. Especially when Angel Pagan is in the house

Not that you thought otherwise, but Miggy's finishing up strong as the Tigers eye the post...

Bruce initially struggled after being traded to the Mets. He's not struggling now
Ortiz's two-run blast gave the Red Sox a 5-3 lead that would hold up, dealing the Blue Jays...

Here's a look at the postseason race standings with three days left in the regular season

GM John Mozeliak says the team probably isn't going to exercise their option on Holliday for...