Jose Iglesias questionable for opening day with shin problems
The Tigers may not have shortstop Jose Iglesias come opening day. He is dealing with continued shin problems.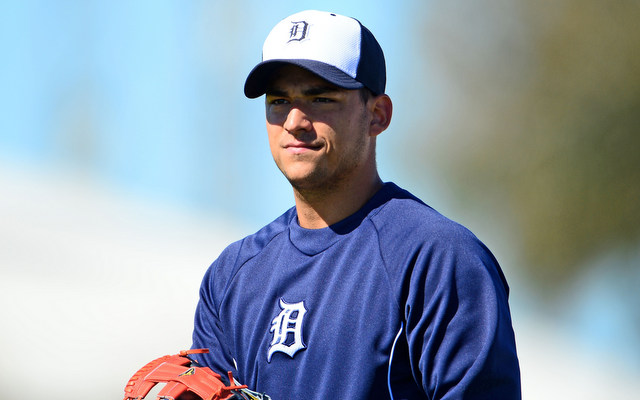 MORE: Spring Training | Scoreboard | FA tracker: hitters | FA tracker: pitchers
Tigers' shortstop Jose Iglesias may not be ready in time for opening day due to continued problems with his shins, reports MLB.com's Jason Beck. He saw a chiropractor on Friday to test out a pain management device and could see another specialist soon.
"We're trying to manage his pain right now and get him some relief, because our feeling is if we're able to get him some relief there, then he'd be able to resume his activity," said head trainer Kevin Rand. "He can run, but slowing down is where he has the biggest issue. And then the problem is that as he progresses, it gets a little worse."
Iglesias, 24, saw a specialist last week and received an adjustment to the orthotics he's been wearing since last year. The adjustment, which added more cushion under his foot, gave Iglesias "some relief" according to Rand, but he still felt pain when he tried to run on Thursday.
"We're not there yet, but it's getting more and more tenuous by the day," said manager Brad Ausmus when asked if Iglesias was in danger is missing opening day. "If he comes in the next few days and says, 'I can play,' we can always use the minor-league games. We'll just wait and see."
Iglesias has battled shin splits for years but is apparently dealing with tibial stress reactions now, which is slightly different. If he is not ready for the start of the season, 22-year-old Hernan Perez figures to fill in as the starting shortstop.
In 109 games for the Tigers and Red Sox last season, Iglesias hit .303/.349/.386 (101 OPS+) with three home runs, but he is better known for his world-class defense at short.
Show Comments
Hide Comments