PHOTO: Royals step up their billboard game in 2014
One year after winning some awards for their tandem James Shields/Salvador Perez billboard, the team stepped up their game in 2014.
The Royals had their best season in two decades last summer, and they appear poised to take another step forward in 2014, perhaps (legitimately) contending for a postseason berth.
In an effort to push their improving product, the team hung this creative billboard somewhere along I-35 in the greater Kansas City area:
Remember the award-winning Shields/Perez billboards on I-35 last yr? Check out what's in store this year. #BeRoyalKC pic.twitter.com/3d67ioi4gF

— Kansas City Royals (@Royals) February 3, 2014
Here is the James Shields/Salvador Perezbillboard from last year: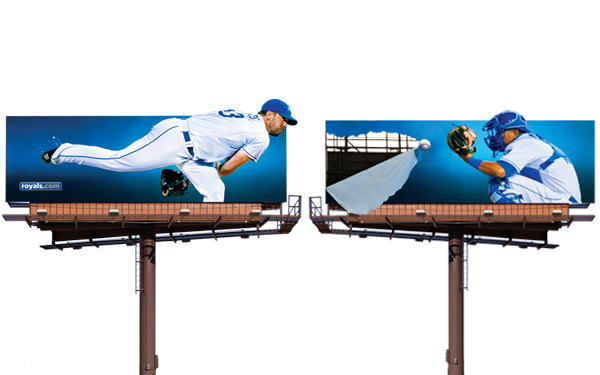 The Shields/Perez billboard is pretty neat, but a two-part billboard can be pretty distracting when you're driving. Give me the sliding Alex Gordon (that's Gordon, right?). Simplicity wins.
Show Comments
Hide Comments