PHOTO: The Derek Jeter commemorative hat
Warning: This contains a photo of the Derek Jeter commemorative hat, as the headline suggests.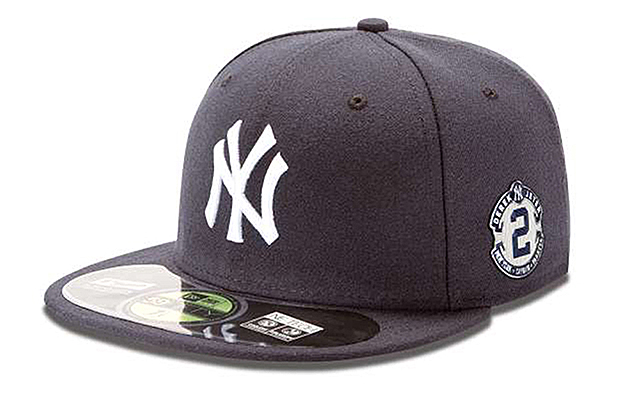 Uh oh, brace yourself for the anger.
This coming weekend, as we've noted before, the Yankees will don Derek Jeter patches on both their jerseys and caps. Seen above is the cap, courtesy of New Era. Take note of the patch on the left side.
This is newsworthy (sorry, it is!) because this is the first time in MLB history that a team will wear patches honoring an active player in multiple games. Why the caveat at the end there, with the "multiple" games, you ask? Because the Yankees did this once last year for Mariano Rivera.
Yes sir, the Yankees love promoting the Yankees, don't they?
Show Comments
Hide Comments