Charges dropped against Dante Cunningham, he plans to sue accuser
Felony domestic assault charges against Dante Cunningham have been dropped after a lack of proof beyond reasonable doubt and he plans to sue his accuser.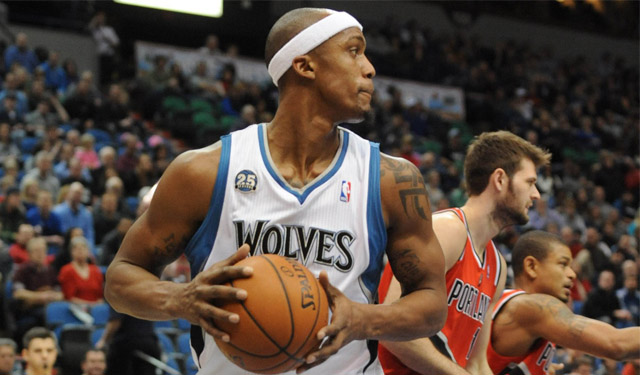 More Offseason Analysis: Coaching changes, news | Free Agency | Draft
Back in April, then Minnesota Timberwolves forward Dante Cunningham was arrested and charged with felony domestic assault. His girlfriend at the time accused him of choking her at their home. Tuesday, the charge of felony domestic assault was dropped by authorities for a lack of "proof beyond a reasonable doubt for the charged offense." The issue is not quite over for Cunningham though.
Joel Bell, Cunningham's agent, told the Associated Press that the free agent forward plans to sue the accuser in a civil case to fully clear his name and "show people it's wrong to abuse an already overworked legal system."
The agent for free-agent forward Dante Cunningham says his client plans to file a civil lawsuit against the woman who accused him of domestic assault.

After a four-month investigation, authorities dismissed a charge of felony domestic assault against Cunningham on Tuesday, saying "there was no proof beyond a reasonable doubt for the charged offense."

"Dante Cunningham is innocent," agent Joel Bell told The Associated Press on Tuesday. "He plans to bring civil charges against her not only to clear his name but to show people it's wrong to abuse an already overworked legal system.

"Dante is outraged that the taxpayers of Hennepin County had to pay for countless hours of attorney and police time because somebody made a false claim for their own personal interest."
Cunningham has been unable to secure a contract with a new team while this investigation was going on. Teams wanted to wait and see how the legal process and the investigation played out because teams don't necessarily want to sign a player who will then have to do jail time for a crime. Several teams, including the Wolves, were apparently interested in Cunningham earlier this summer.
He played 81 games for Minnesota last season and averaged 6.3 points and 4.1 rebounds in 20.2 minutes. He was a pick-and-pop specialist on offense for the Wolves and spent time guarding both forward positions and centers for Minnesota. 
Show Comments
Hide Comments
The two best point guards in the East go at it in a series sure to be filled with drama.

Breaking down key matchups as the second season reaches the conference semifinal series

The second round of the 2017 NBA Playoffs tips off Sunday at 1 p.m. ET, with Game 1 of Cel...
The Spurs have homecourt advantage, and will host Game 1 Monday night at 9:30 p.m. ET

All-Star guard flew to Washington after Game 6 vs. Bulls to attend his sister's funeral Sa...

Some love for the Rockets over the Spurs, and at least one expert says the Cavs are going...