Donald Sterling and Steve Ballmer met to discuss Clippers sale
Donald Sterling and likely Los Angeles Clippers' owner Steve Ballmer met to discuss the sale of the franchise.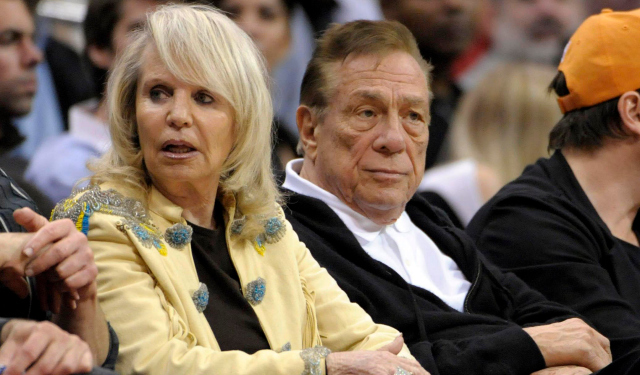 More Offseason Analysis: Coaching changes, news | Free Agency | Draft
This Donald Sterling, Los Angeles Clippers, and NBA issue will eventually be resolved, but it's not there yet. While we have lawsuits, testimony, and a sale just waiting to go through for $2 billion, Sterling is still making this a difficult situation. However, he is at least speaking to the pending owner on his own as he attempts to still make himself a part of this situation, despite being banned for life by NBA commissioner Adam Silver.
According to ESPN.com, Sterling and former Microsoft CEO Steve Ballmer met Monday afternoon to discuss the pending sale of the franchise. The meeting was about 90 minutes long in Sterling's Beverly Hills home. It was the first face-to-face meeting since Ballmer agreed to sale with Shelly Sterling.
Los Angeles Clippers owner Donald Sterling met with former Microsoft CEO Steve Ballmer on Monday afternoon in Los Angeles to discuss the pending $2 billion sale of the franchise, sources with knowledge of the situation told ESPN.

While no settlement was reached, sources said the two men had a "friendly conversation" for about 90 minutes at Sterling's house in Beverly Hills in their first face-to-face meeting since Ballmer negotiated the record-setting sale with Shelly Sterling on May 29.
The sale of the franchise was supposed to close by July 15, but the option for an extension to August 15 was in the sale agreement. If the deal isn't completed by September 15, the league can resume the process of terminating ownership of the Sterlings and selling the team under their own power. Sterling has been fighting the termination process, sale of the team, and lifetime ban with legal proceedings. 
Show Comments
Hide Comments
And Grizzlies coach David Fizdale didn't exactly disagree

Toronto survives, but struggles to do so

San Antonio will face the Houston Rockets in the second round
The 40-year-old is coming up big in the playoffs

Toronto eliminated Milwaukee in Game 6 on Thursday

Surgery is to "repair core muscle-related injuries"