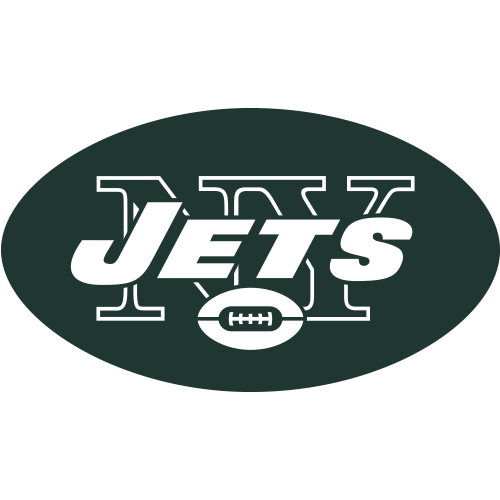 by RotoWire Staff | Special to CBSSports.com

Jets' Marcus Gilchrist: Records three tackles in Week 9

Gilchrist recorded three tackles Sunday against the Jaguars. Although Blake Bortles through 40 passes in this game, Gilchrist failed to record an interception in his third straight contest. In addition, he now has recorded fewer than four tackles in five of his last seven games.

by Michael Hurcomb | Fantasy Writer

CB Buster Skrine: Jets should have 'a playoff defense'

The Jets will make their 2015 season debut Sunday against the Browns, and the team will have plenty of new defensive acquisitions on display. The secondary will feature the additions of cornerbacks Darrelle Revis and Antonio Cromartie, nickel corner Buster Skrine and free safety Marcus Gilchrist. Plus, first-round pick Leonard Williams will move into the starting lineup due to Sheldon Richardson's four-game suspension. "I believe we can be as good as we want," defensive end Muhammad Wilkerson said, per NJ.com. "We can be great. We can be the No. 1 defense in the league. We've just got to come in each and every week improving and do our jobs every Sunday." The Jets defense is expected to be aggressive, especially with the blitz, under first-year coach Todd Bowles. "This defense should be a playoff defense," Skrine said. "The defense should get us in the playoffs. We have the defense to it. We've got a lot of talent on this defense. It's just about all coming together."

by Sean d'Oliveira | CBSSports.com

Jets hopeful Marcus Gilchrist will be healthy for training camp

Although Jets defensive back Marcus Gilchrist is dealing with a shoulder injury, coach Todd Bowles said he is optimistic Gilchrist will be able to participate in training camp, reports the Associated Press. Gilchrist has been limited during the team's offseason activities because of the shoulder issue.

by Dave Peters | CBSSports.com

Report: Jets S Marcus Gilchrist limited with shoulder injury

Jets safety Marcus Gilchrist will be limited due to a shoulder injury until training camp, reports nj.com. Gilchrist could be held out for all or most of the team's on-field workouts during organized team activities and minicamp. The same report stated that he should be ready to go by training camp. The 26-year-old started all 16 games for two consecutive seasons for the Chargers before being acquired by the Jets this offseason. Last season, Gilchrist had 76 total tackles, one sack, five passes defensed, two forced fumbles and one interception

by Igor Mello | CBSSports.com

Report: Jets sign ex-Chargers S Marcus Gilchrist to four-year deal

The Jets added another piece to their secondary this free agency period, agreeing to terms on a four-year deal worth $22 million with safety Marcus Gilchrist on Friday, according to Omar Kelly of the Sun Sentinel. He'll make $8.5 million in guaranteed money. Gilchrist was drafted in the second round of the 2011 draft by the Chargers. He compiled 246 tackles, three sacks, five interceptions and 16 passes defensed over his four-year run in San Diego. Last season, the 26-year-old registered 76 total tackles, five passes defensed, two forced fumbles and one interception.

by Dave Peters | CBSSports.com

Report: Jets finalizing deal with S Marcus Gilchrist

The Jets are finalizing a deal with safety Marcus Gilchrist, according to NFL Media Insider Ian Rapoport. The contract should be signed on Friday. Gilchrist, formerly with the Chargers, was drawing interest from both the Jets and the Redskins in free agency. After playing his first three years at the cornerback position, the Chargers moved Gilchrist to strong safety. The 26-year-old finished last season with 76 total tackles, five passes defensed, two forced fumbles and one interception.

by R.J. White | CBSSports.com

Report: Marcus Gilchrist set to visit Jets

Defensive back Marcus Gilchrist will visit the Jets Tuesday and Wednesday, NFL.com reports. Gilchrist reached free agency for the first time this season after being selected by the Chargers in the second round of the 2011 NFL Draft. He recorded 76 tackles, one sack and one interception last season.

by Sean d'Oliveira | CBSSports.com

Chargers safety Marcus Gilchrist leaves game with elbow injury

Chargers safety Marcus Gilchrist had to leave Week 17's game against the Chiefs after suffering an elbow injury. Gilchrist was attended to by trainers and went to the locker room. His return is questionable.

by Igor Mello | CBSSports.com

San Diego lists seven defensive players on Week 4 injury report

The Chargers have seven defensive players on the final injury report leading up to Week 4 against Jacksonville. As expected, linebacker Reggie Walker (ankle) and Manti Te'o (foot) were the only defensive players ruled out for Sunday. Linebacker Jeremiah Attaochu, who didn't practice all week with a hamstring injury, was ruled doubtful. Cornerback Jason Verrett missed practice all week but was deemed questionable.Meanwhile, cornerback Brandon Flowers (hip), safety Marcus Gilchrist (shoulder) and defensive tackle Corey Liuget (ankle) all worked through their respective injuries this week and were labeled probable for Sunday.

by Larry Hartstein | Senior Analyst

Chargers DST shows promise

The Chargers DST showed big-play potential in Monday's 18-17 loss at Arizona.Linebacker Jeremiah Attaochu blocked a punt and had a blindside strip-sack of Philip Rivers, with linebacker Dwight Freeney recovering. Safety Marcus Gilchrist jarred the ball loose from running back Andre Ellington, with linebacker Donald Butler recovering. Attaochu and defensive end Corey Liuget each finished with one sack.The Chargers DST plays the Seahawks in Week 2.