Carmelo Anthony denies blocking trade from Knicks to Celtics
Melo says he was never approached about a deal to Boston, but other reports indicate the complexities of the situation.
On Thursday, a report surfaced that the Boston Celtics had approached the New York Knicks about a potential deal for Carmelo Anthony. When asked about it Friday, Anthony denied that he blocked a potential deal with his no-trade clause, saying "Heck no." 
The New York Post reported that same day that the conversations were instead with Anthony's inner circle and that the Knicks were never directly approached about a deal. All of which sounds very weird, but this is the Knicks we're talking about. 
Anthony's approach seems to be that he prefers to remain in New York, no matter what the cost may be to his chances of winning an NBA title, which is either heroic in that he wants to stick with the team he committed to when he forced his way out of Denver and not leave them in the hard times, or selfish if he's just looking to maximize his lifestyle and endorsement visibility. It's probably a little bit of everything, but the effect is the same. 
Either way, Anthony says he had nothing to do with blocking any talk of any supposed trade with Boston.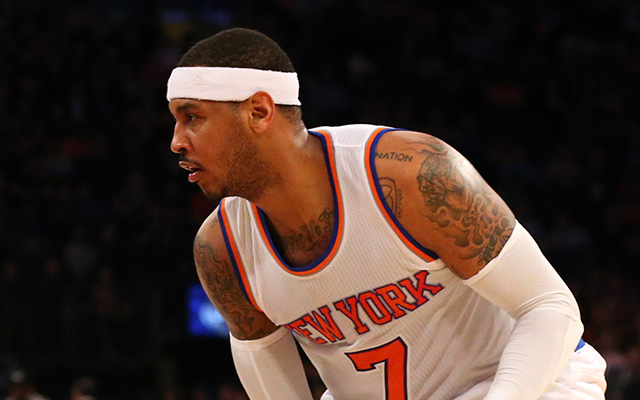 Show Comments
Hide Comments
Our Latest Stories
The movie star imparted what a shark tale celebrity status can be for the young athletes

No big shock, the unanimous MVP plans to stay in the Bay.

Unless he ate a human person whole, there's no way the rookie added that much weight
According to the Seton Hall Sports Poll, LeBron is a better pitchman than Steph

Cleveland's superstar said he was 'surprised' that the Heat were moving on

Public service announcement: 'Points guard' is not a real position