Report: Antony Ressler to be 'aggressive' in bid for Clippers
Billionaire Antony Ressler is reportedly preparing a bid to buy the Los Angeles Clippers.
• 1 min read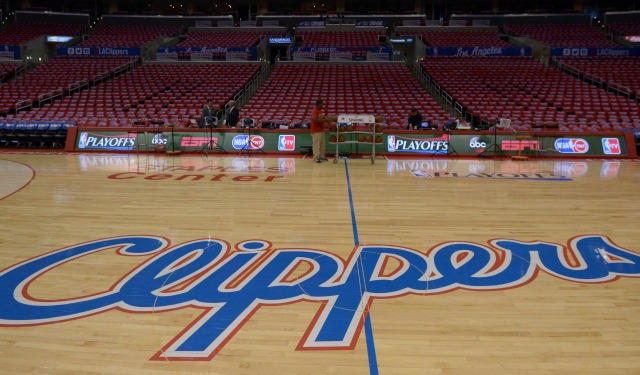 More: Clippers cover-up | Latest updates | NBA news
Billionaire Antony Ressler is interested in buying the Los Angeles Clippers and is "going to aggressively go after it," according to the New York Post's Claire Atkinson.
Ressler owns Ares Management, a private equity firm, and previously made a bid to buy the Los Angeles Dodgers. He is a "longtime friend" of Sterling, according to the Post.
Other interested parties reportedly include Magic Johnson, Steve Ballmer and Larry Ellison, who could make a bid with Oprah Winfrey and David Geffen.
Sterling has reportedly authorized his wife, Shelly, to negotiate a sale of the team.
Show Comments
Hide Comments
How about giving credit to the teams for working hard enough to make it this far

Brown served two stints as Cavs coach and led them to an NBA Finals

Boston's star point guard is coming off an All-NBA season and his trade value may never be...
The Cavs GM is hoping there are plenty of doubters

Is LeBron James, Steph Curry or Kevin Durant most important to who comes home with the tit...

Warriors teammates are currently both 9/5 to take home the honor while LeBron is at 9/4