Spurs-Grizzlies Game 1: Spurs establish pace early
Tony Parker and the Spurs dictated the pace early on in Game 1 vs. Memphis.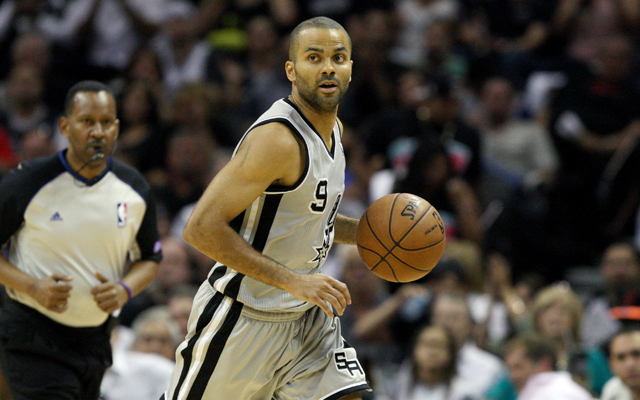 SAN ANTONIO -- Before Game 1 Gregg Popovich said that in this series, the Spurs and Grizzlies weren't going to be radically different from who they've been most of the season and in the playoffs.
"We'll do what we do and they'll do what they do," the Spurs coach said.
Well, the Spurs did what they do for a 51-37 halftime lead Sunday, and Memphis didn't do much of anything.
The Spurs established the pace and rhythm of the game early on and everything turned up San Antonio. The Spurs got into their sets quickly, executed sharply, created corner 3s, offensive rebounds, and layups.
The made shots aren't the issue, though, for Memphis. It's that the Spurs have put their identity on the game early and made it the style they wanted. In the first two series for the Grizzlies, they played at their pace, outside of the first two games in Los Angeles. It's just about what you would want if you're San Antonio.
In particular, the Grizzlies weren't cutting off to prevent the corner 3, which the Spurs thrive on. It's a high-percentage look they shoot well. And they created it with minimal pressure from Memphis. Matt Bonner, Danny Green and Kawhi Leonard hit those, and when that happens, San Antonio is very difficult to stop.
Show Comments
Hide Comments
Our Latest Stories
Heat forward continues comeback efforts but without long-time representative Leon Rose

Longtime GM says team has to win more than 17 games but there are no real standards for im...

Former Bull won't respond to comments he is no longer a 'frontline' player.
The staff at the Q will get some championship bling

The Trail Blazers look to improve on last year's success

Teams are working to maintain honor and respect for the anthem and players' rights of expr...