Spurs-Lakers Game 4: Tiago Splitter out with ankle sprain
Tiago Splitter will not play in Game 4 against the Lakers due to an ankle sprain.
Hey, here's something different. One of the Lakers' opponents is injured. The Spurs announced Saturday that center Tiago Splitter is out for Sunday's Game 4 in L.A. with a sprained ankle. Here's footage of the injury. 
So, that's not great. The Spurs said Saturday there's no timeline established for his return. But with it just being a sprain, you'd imagine he'd play if the game mattered.
Which it does not.
The Lakers are missing half their team and have absolutely no shot against San Antonio if the Spurs put together any effort. Going forward, it could be a problem, though. Getting him rest is important.
Maybe this opens the door for the Lakers to sneak one out! What do you think, Tim?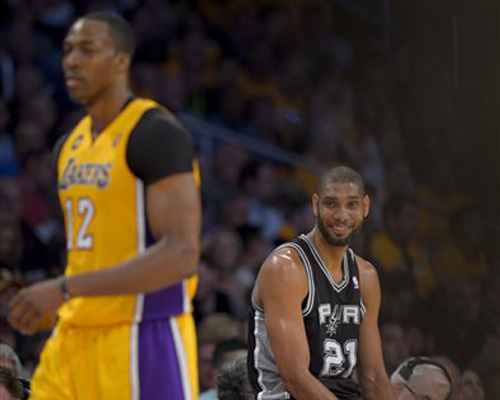 Show Comments
Hide Comments
Our Latest Stories
Where will Toronto wind up and how does this affect Boston and the Wizards?

This is a massive blow for Toronto

An obvious buyout candidate, the PG instead had one of his best games as a Bull on the wee...
This would be stunning after his agent said he's committed to New York

That $72 million contract isn't looking great right now, but it's not all bad in New York

Looks like we may not be seeing 'The Process' again until next season