2014 NFL combine: Louis Nix takes comical pratfall in broad jump
Notre Dame defensive tackle Louis Nix didn't necessarily show off his grace Monday.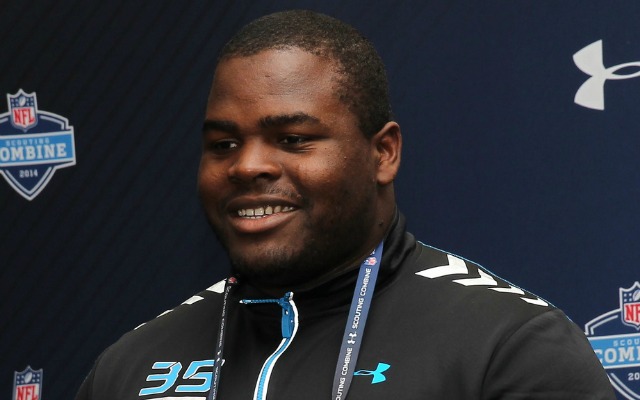 More Draft: NFL Mock Drafts | Prospect Rankings | NFL combine workout results
Notre Dame defensive tackle Louis Nix -- who has lost 23 pounds since January and, thus, has become that much sexier -- worked out Monday at the NFL combine.
This is what happened when he was attempted his broad jump (Wink of the CBS Eye to Bleacher Report for the GIF from the NFL Network).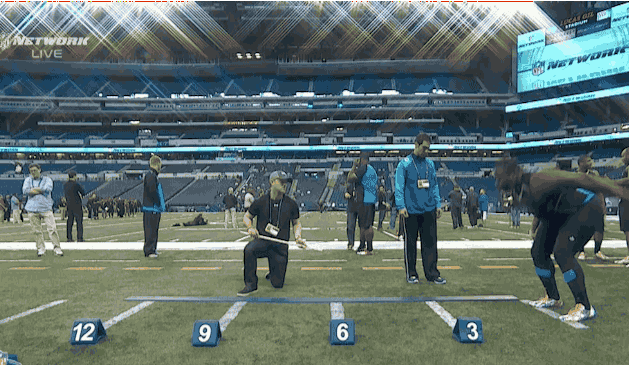 My favorite reaction to Nix's tiimmmbbbeeerrr approach to the jump: the dude who's trying to measure Nix and then abandons his post like a building is about to collapse on him. Nix had to jump five times before he could get a measurement.
But here's the ultimate truth: Nix looked sexy every single time.
Show Comments
Hide Comments
49ers fans are now protesting Kaepernick's protest

It's not known if that's the reason for the trade

Kaepernick is receiving all sorts of reactions after refusing to stand for the national an...
Follow the roster cuts of every team as they trim to 75 players before Tuesday's 4 p.m. ET...

The Republican presidential candidate has some not-so-friendly advice for Colin Kaepernick

Myke Tavarres agrees with the 49ers quarterback, but his agent advised him to stand during...