Oprah Winfrey Network postpones Michael Sam documentary
So much for getting to watch an up-close view of Michael Sam trying to make the Rams team.
• 1 min read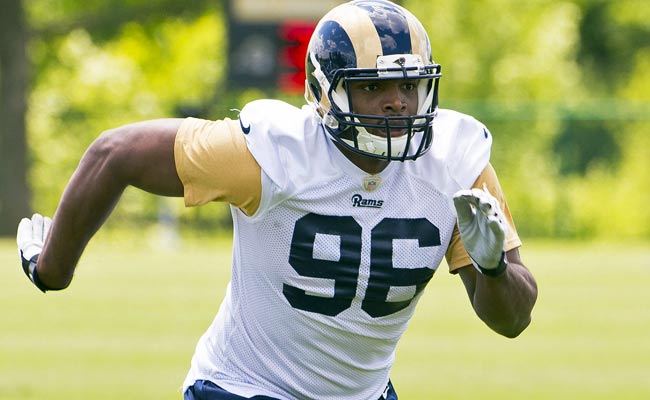 More Draft coverage: 2015 Mock Draft | 2015 Top 100 | 2014 Draft Grades | News
If you were looking forward to watching the Rams linebacker Michael Sam documentary series on the Oprah Winfrey Network, you might have a longer wait than expected. Or a wait that will never end.
On Friday evening, OWN announced, via the St. Louis Post Dispatch, that the Sam documentary would be postponed.
With the backlash that occurred when the new show was announced earlier this week, this shouldn't be a huge surprise. Particularly since it makes little sense for a seventh-round draft pick who has an uphill battle to make the team to continue on with a project that might alienate his employers and/or his colleagues.
The Rams apparently didn't know about the documentary before they drafted him with the No. 249 pick in last week's draft, and even though there was a report that the NFL had that knowledge, the league has since denied it. Reportedly, some of his Sam's new teammates were upset about the plans for the show.
There's been no word on whether the documentary will be tabled forever, but it seems likely that until Sam makes the team, we probably won't see him in any kind of reality-type TV show.
Show Comments
Hide Comments
Our Latest Stories
Four teams in all find their quarterbacks of the future in this updated mock draft

The 49ers receiver is not the only person taking the NFL to task for its handling of Josh...

The team believes Brown's hamstring issues were actually the result of his sickle-cell tra...
Beckham took off his helmet after scoring and now has to give the NFL some money back

Suh has a history of skirting the line of dirty play but won't draw a fine this time

The sheriff in King County, Washington took exception to being blamed for a lack of eviden...