Orioles acquire Andrew Miller for pitching prospect Eduardo Rodriguez
The Orioles are set to acquire Andrew Miller from the Red Sox, according to an ESPN report.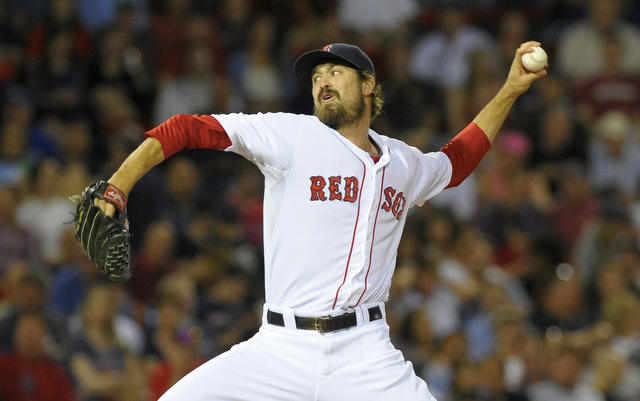 More: Trade Tracker | Heyman's latest | Heyman on Twitter | Trade Deadline Blog
The Orioles have acquired lefty reliever Andrew Miller from the Red Sox for left-handed pitching prospect Eduardo Rodriguez, Jon Heyman of CBSSports.com has confirmed. ESPN's Jerry Crasnick and WEEI.com's Alex Speier first reported the deal.
Miller, 29, has a 2.34 ERA with a stellar 14.7 K/9 and 5.31 K/BB ratio. Left-handers are hitting a weak .150/.203/.217 with 34 strikeouts and four walks against him this year. Miller is a rental and will become a free agent after the season.
Rodriguez, 21, has a 4.79 ERA with 7.5 K/9 in 19 starts and 82 2/3 innings at Double-A this season. Baseball America ranked him as Baltimore's third best prospect before the season, saying he "has a No. 3 starter ceiling."
Show Comments
Hide Comments
Our Latest Stories
Israel beat Great Britain 9-1 in Sunday's qualifying round final

The Dodgers walked off with the NL West title during Scully's final home broadcast

How could the huge-market, defending NL West champs be an unlikely division champ?
The Dodgers added depth over dropping serious coin this offseason, and it paid off on Sund...

Scully is calling his final home game on Sunday

Eduardo Rodriguez and Heath Hembree combined to fan 11 straight Rays on Sunday