PHOTOS: Seahawks and Broncos fans in Super Bowl pregame
What was the atmosphere like around MetLife Stadium before Super Bowl 48 kicked off? Everything you'd expect it to be, plus more.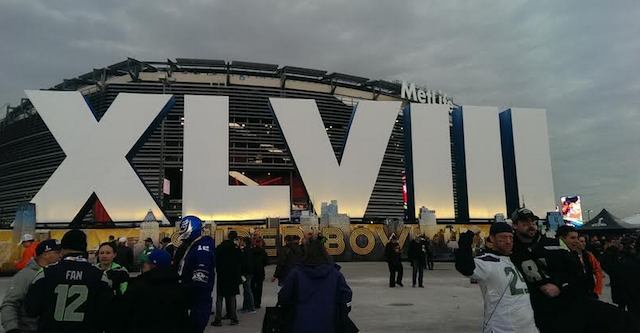 More SB coverage: Seahawks win, 43-8 | Photos | Numbers | More news
Getting to Super Bowl 48 hasn't been easy, just ask any of the thousands of fans who got stuck in a train station on Sunday afternoon in Secaucus, N.J. However, everyone's at the game now, which means Seahawks and Broncos fans -- and one Browns fan -- are milling around MetLife Stadium. 
How were those fans dressed? What in the name of Steve Largent is a Seahawk? Lets answer those questions with pictures. 
First up is this guy. He said he's a giant Seahawk. I don't know what to believe at this point.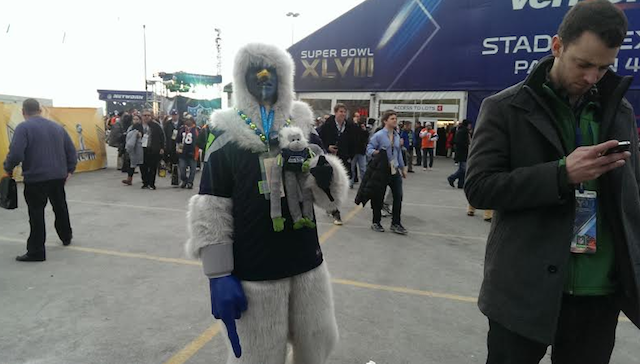 Lets move on from a giant furry Seahawk to a giant fur coat. If you can't read the bottom of this guy's sweet coat, is says 'Super Ball'n.'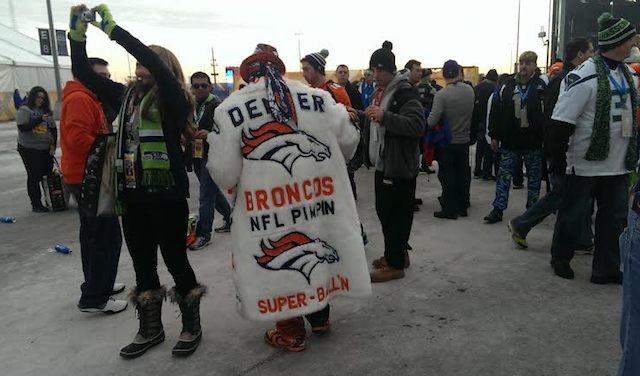 Guess who else is at the Super Bowl? A Browns fan. The Browns have actually never been to a Super Bowl in franchise history, so it's nice to know their fans still care about the game.
I think this guy's lost. #SuperBowl #SB48 pic.twitter.com/iDNaQldscP

— John Breech (@johnbreech) February 2, 2014
If you've ever wondered what NFL team Predator supports, there's now an answer to that question.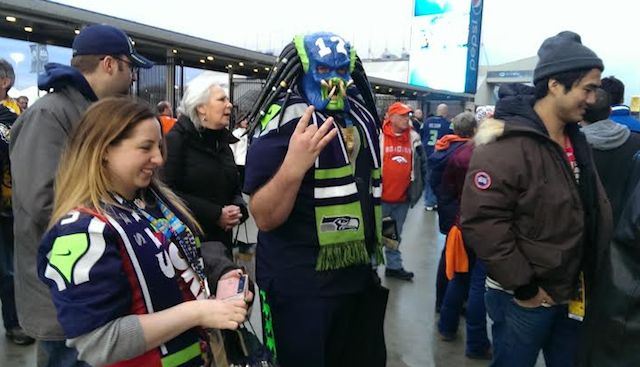 Predator might not be supporting the Broncos, but this guy is, so there's that. I think he's an elf.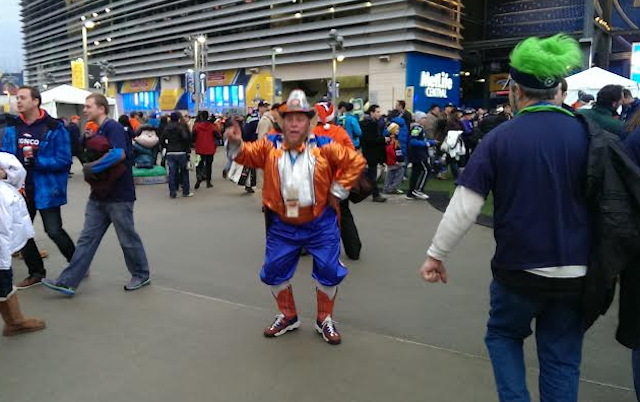 Also seen at the Super Bowl? Guys with no shirts hula hooping. People seemed to like this a lot.  
If the stadium looks empty at kickoff, it's because everyone is outside watching these shirtless guys hula hoop. pic.twitter.com/cJD2gdbssr

— John Breech (@johnbreech) February 2, 2014
I think these guys thought the Super Bowl was in New Orleans again.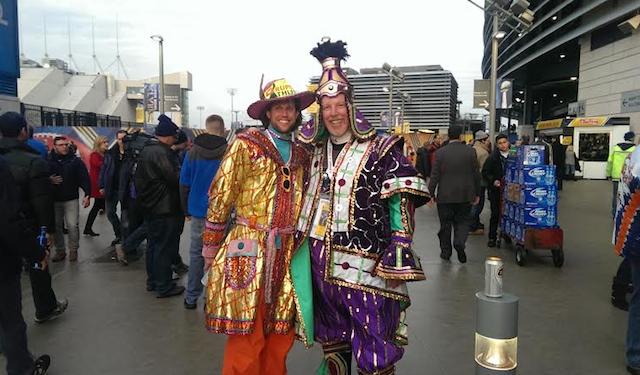 Show Comments
Hide Comments
The Clemson quarterback started crying when he read a note from his mom

Both teams blasted the reports of a potential Kirk Cousins deal during Round 1 of the draf...

After an unpredictable Round 1, here are some predictions you can bank on for Rounds 2 and...
Receivers surprise in the top 10, Alabama goes MIA in the top 15 and more 2017 NFL Draft t...

Florida State RB Dalvin Cook will kick off Day 2 of the draft

There were a lot of good moves made during the first day of the 2017 NFL Draft