Report: Pacers make 'strong push' for Shawn Marion
Indiana is reportedly trying to sign Shawn Marion in the wake of Paul George's injury.
• 1 min read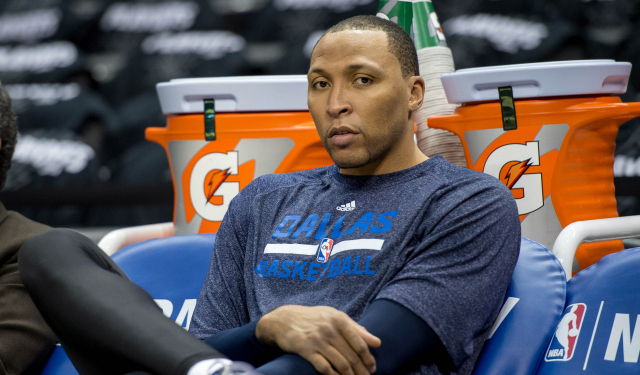 Offseason: Free Agency | Latest from Ken Berger | Rumors
The Indiana Pacers are making a "strong push" to sign free agent forward Shawn Marion to a contract, according to RealGM's Shams Charania.
Marion met with the Cleveland Cavaliers on Monday and, according to RealGM, he is scheduling more meetings with teams.
In CBSSports.com's look at what will happen to the Pacers after Paul George's injury, I suggested that they should look at adding Marion. No one else on the market comes close to matching his defensive versatility. The 36-year-old isn't the all-around star he once was, but he was still extremely effective for the Mavericks as a utility guy last season.
If Indiana can sign him, he wouldn't replace what George or Lance Stephenson provided. What he would do, though, is soften the blow on the defensive end. He'd start at small forward, and he'd be able to handle quick guards and skilled power forwards in a pinch. This would also take some pressure off of Roy Hibbert, whose job of protecting the paint is a lot more difficult without George and Stephenson patrolling the perimeter.
It'll be interesting to see what Marion decides to do here. If the choice comes down to Cavs vs. Pacers, he'd obviously have a better chance of winning a championship in Cleveland. Indiana can offer a bigger role, though, and more money, particularly if it is willing to apply for a disabled player exception and go into the luxury tax.
Show Comments
Hide Comments
Toronto can build on what it has started by going all-in on versatility and spacing

The Warriors came out on fire in Game 4

How to watch the first-round series between Washington and Atlanta
How to watch the first-round series between the Raptors and Bucks

Green heckled Harkless over his reluctance to take 3-pointers

Durant missed Games 2 and 3 with a calf strain