2013 Super Bowl: Michael Crabtree's touchdown
Pete Prisco breaks down the 49ers' third-quarter touchdown pass to Michael Crabtree.
On first-and-10 from the San Francisco 31-yard line, the 49ers lined up Michael Crabtree  (red circle) inside of Vernon Davis (yellow circle) in the left slot.

Davis ran a deep route down the seam to clear out the area. The Ravens were in a Cover-3 look, which made it a perfect defense to run the route combination against.

Crabtree ran inside and broke it to the left with a sharp move to get open. He then banged off corner Cary Williams and raced into the end zone for the score.

Colin Kaepernick could have gone inside to Davis, who was also open.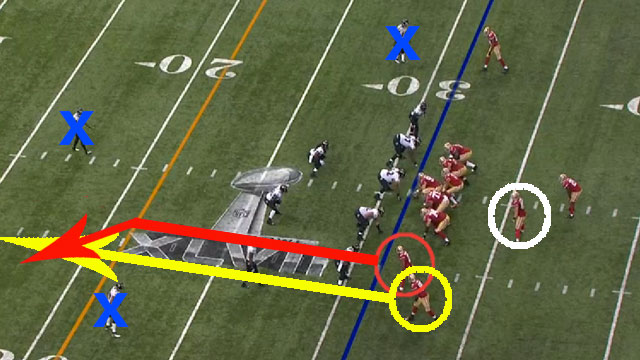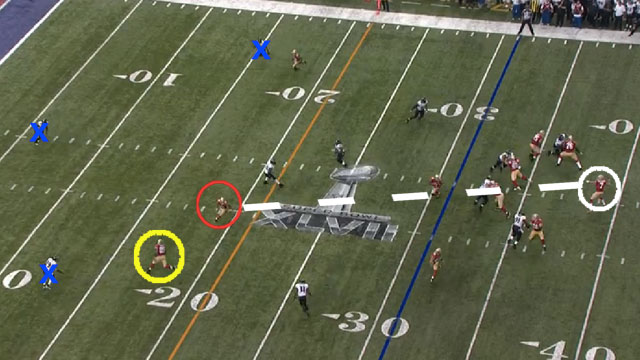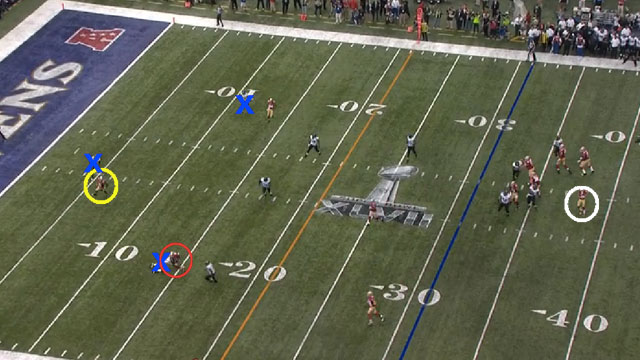 Show Comments
Hide Comments
Last week, Mark Davis revealed that he had refunded and re-sold about 1,000 tickets

Vick's legacy with the franchise that drafted him remains complicated

Navy SEAL Kyle Milliken, who died during a raid in Somalia, met Brady at Gillette Stadium in...
Cowboys fans will probably disagree with Claiborne's statement

'I want to score a lot of touchdowns. I want to see a lot of celebrations,' Harbaugh said

The 2015 first-round pick has 33 career receptions