2013 Super Bowl: Michael Crabtree's touchdown
Pete Prisco breaks down the 49ers' third-quarter touchdown pass to Michael Crabtree.
On first-and-10 from the San Francisco 31-yard line, the 49ers lined up Michael Crabtree  (red circle) inside of Vernon Davis (yellow circle) in the left slot.

Davis ran a deep route down the seam to clear out the area. The Ravens were in a Cover-3 look, which made it a perfect defense to run the route combination against.

Crabtree ran inside and broke it to the left with a sharp move to get open. He then banged off corner Cary Williams and raced into the end zone for the score.

Colin Kaepernick could have gone inside to Davis, who was also open.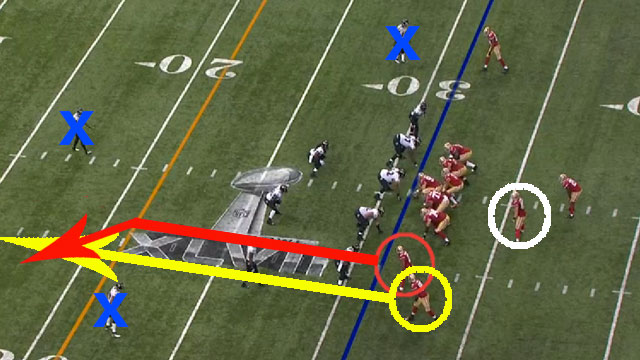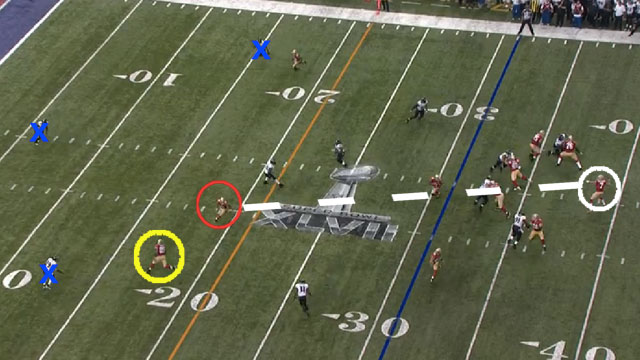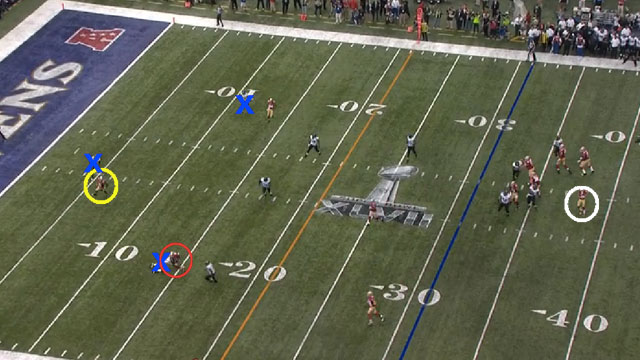 Show Comments
Hide Comments
Remember when the Falcons blew a 28-3 lead in the Super Bowl? The Bucs do

Wearing a No. 1 jersey, Jackson was unmistakable when running deep routes one-on-one on Tu...

The quarterback missed the 2016 season because of a torn ACL and dislocated left knee
It's reportedly a five-year deal that has a clause to turn it into an eight-year deal

Though Gronk has dealt with injuries, he's the Patriots' most important weapon when health...

The Bengals coach says he doesn't understand why the NFL wants to give in to individual ce...