Belichick on Dominic Raiola: 'He's never beaten us; tough day for him'
Patriots coach Bill Belichick seemed to have a little sympathy for Lions center Dominic Raiola. There's a good chance he was being sarcastic.
• 1 min read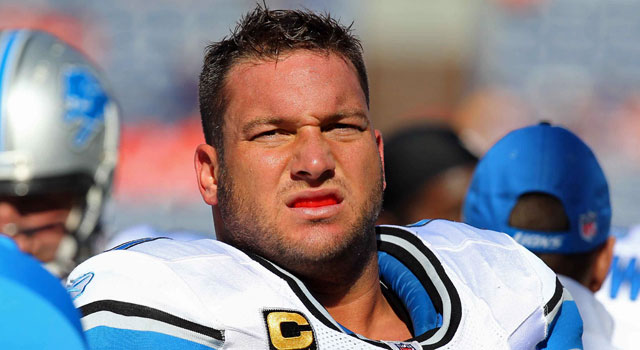 With the Lions lined up and about to take a knee at the end of their 34-9 loss to the Patriots on Sunday, Lions center Dominic Raiola dived at defensive end Zach Moore's knees in what was widely described as a cheap shot.
Here's what happened ...
Afterward, Raiola explained his thought process, saying, "I cut him. We took a knee, so I cut the nose [tackle]. They went for six [a touchdown]. They went for a touchdown at two minutes. They could have took three knees and the game could have been over. It's football. He wants to keep playing football, let's play football. Not a big deal. It's football."
On Monday, Patriots coach Bill Belichick was asked about the play, and he took this not-so-subtle jab at Raiola.
"Sure there was a lot of frustration there with Raiola. He's never beaten us. Tough day for him." - Belichick with subtle tweak of Lions C

— Tom E. Curran (@tomecurran) November 24, 2014
Belichick, of course, is right. In his 14-year career, Raiola is 0-4 against New England. Making matters worse is this: According to the Pro Football Focus metrics, Raiola had a negative performance for Detroit -- his fourth-worst game of the season. 
Show Comments
Hide Comments
Sherman said this week that 'organizational philosophies change'

Hill broke out as a versatile playmaker for Kansas City last season

The free agent running back's father lost both of his legs due to diabetes
Jerry indicated that the Cowboys have some opportunities to move up or down in the draft

Is O.J. Howard worth drafting in the top five? Will the Browns pass twice on a quarterback...

Could the Bucs be where Peterson lands in free agency?