Ray Rice video released; lawyer asks fans to reserve judgment
TMZ released a video of Ravens running back Ray Rice minutes before he was arrested last week in Atlantic City.
• 1 min read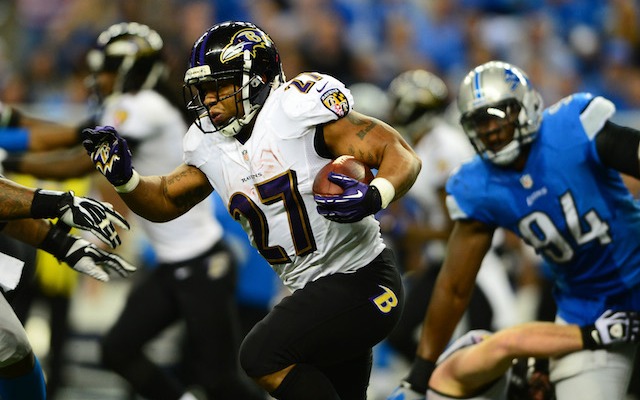 Late last week, Ravens running back Ray Rice was arrested and, along with his fiancee, charged with simple assault-domestic violence. His attorney described it as a minor incident, and Baltimore general manager Ozzie Newsome said Rice still was in the team's plans moving forward.
On Wednesday, TMZ posted footage of what the website said was Rice dragging an apparently unconscious woman out of an elevator in Atlantic City.
Rice's attorney told the Baltimore Sun that the video showed "the very end of what transpired."
Here's the video.
And the reaction from Rice's attorney, Michael Diamondstein.
"We are confident that by the time all the facts are in the open, the public will have a complete &true picture of what actually transpired"

— Justin Fenton (@justin_fenton) February 19, 2014
"We just ask that the public remember what a high-character, good person Ray is, and that they reserve judgment until all facts are out"

— Justin Fenton (@justin_fenton) February 19, 2014
The Ravens, meanwhile, told the Sun that this was the first they had seen the video and that they had no further comment.
Show Comments
Hide Comments
Floyd claims to have drank four or five bottles of kombucha tea, resulting in a failed alcohol...

Atlanta's new video board wraps around the length of the stadium and looks incredible

Miami wound up turning to Matt Moore, who fared well but couldn't deliver in the playoffs
John Mara says Beckham needs to show more maturity, but he wishes every player worked as hard...

Bennett is transitioning from playing with one all-time great quarterback to another

Carr is the highest-paid player in the NFL, until the next deal for a franchise quarterback...