Seahawks practice inside on Wednesday, Broncos go outdoors
The two head coaches in Super Bowl XLVIII have two different philosophies on how to approach the expected cold weather for Sunday's game.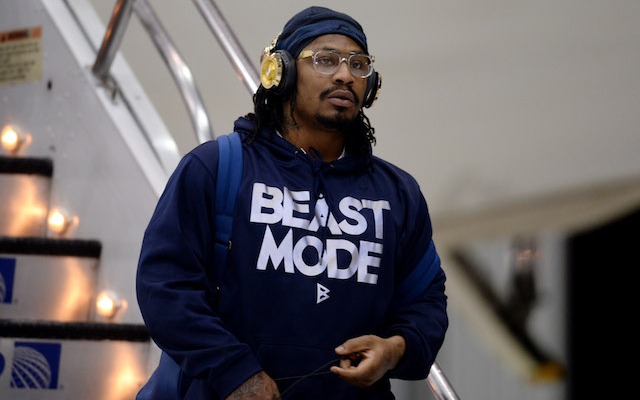 More SB coverage: XLVIII odds | Expert picks | Super Bowl weather | Latest news
If you haven't already heard, it's suppose to be cold on Super Bowl Sunday. So how do you prepare your team to play in the cold weather? Well, that depends who you are. Seahawks coach Pete Carroll decided to hold his team's practice inside on Wednesday, while Broncos coach John Fox went the opposite route and had his team practice outdoors. 
"I wanted to see how well they would re-boot, get re-charged and practice what we've put in," Fox told AFC pool reporter Jarrett Bell. "They recalled it and it went very well. We had a very good practice."
The only Broncos player to miss practice on Wednesday was defensive tackle Sione Fua, who missed the session with a calf injury. Kicker Matt Prater was back in action after missing all of last week's practices while battling a virus. 
Although the Seahawks practiced indoors, it kind of felt like they were practicing outdoors. Carroll had the team's support staff open several doors at the Giants' indoor practice facility, so the temperature on the inside was only slightly warmer than the temperature on the outside. It was 36 degrees inside of the indoor facility while the Seahawks practiced, just 14 degrees warmer than the outdoor temperature of 22 degrees. 
Carroll said the plan for this week is to remain indoors unless the Seahawks 'need' to practice outside. 
Running back Marshawn Lynch didn't practice on Wednesday for Seattle, but Carroll said that's normal, "This is the day we rest Marshawn. Wednesday is always a rest day for him," Carroll told NFC pool reporter Peter King. "We've been doing that for years, and it's always worked out great. We're in great shape. We're just as fortunate as can be to be in this kind of shape this late in the year."
Seattle didn't have Lynch, but they did have Percy Harvin at practice. Harvin's as healthy as he's been all year, "I'm so excited to play football, be healthy and feel the way I'm feeling right now," Harvin said before practice on Wednesday.
Wide receiver Doug Baldwin, who had been dealing with a hip issue, also practiced during the Seahawks 90-minute session. 
Show Comments
Hide Comments
Plus Seahawks eschew needs on the line and Rams seek help for Goff as we hand out NFC West...

Plus Saints and Falcons load up on defense as NFC South gets a massive boost in talent

Lions draft for now, Packers run down their checklist and Vikings find a runner in our NFC...
Plus Giants do a lot with a little and Eagles and Redskins face durability concerns in our...

Plus Broncos and Chargers help their QBs while Raiders gamble big in our AFC West grades

Texans pin hopes to Watson, new Jaguars must focus and Titans help Mariota in our AFC South...