MLB injury, news and rumors roundup for May 13
All you need to know for Major League Baseball news, rounded up in a quick-hitting format.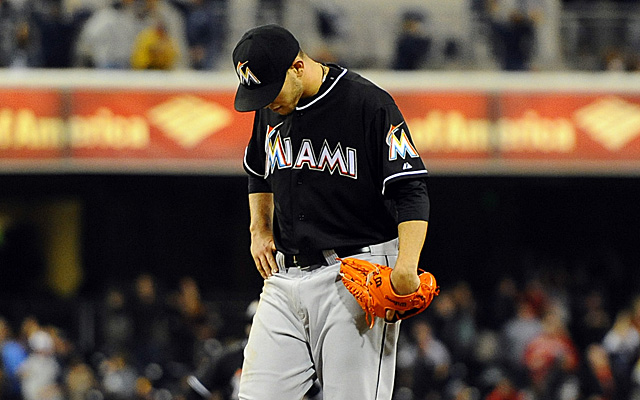 More MLB: Power Rankings | Expert Picks | Latest news & notes | Fantasy news
Are you one who loves just short, quick-hitters that include news updates? You're in luck, that's what we do here.
For those who want the more in-depth stories, you're in luck, too. Click on the links provided.
Let's get to it.
ROSTER MOVES
Brewers: As expected they got Ryan Braun back but had to DL Aramis Ramirez.
Cardinals: Tyler Lyons hit the DL with a shoulder strain.
Orioles: Kevin Gausman will get the start Wednesday against the Tigers.
Padres: They activated Carlos Quentin from the DL prior to Tuesday's win in Cincinnati.
Royals: Omar Infante was placed on the DL.
Yankees: It'll be Chase Whitley who is activated to start Thursday with CC Sabathia on the DL. Also, reliever Shawn Kelley was placed on the disabled list, the club announced.
INJURY UPDATES
Athletics: Eric O'Flaherty is approaching a rehab assignment (MLB.com).
Cardinals: Jaime Garcia may be who replaces Lyons in the rotation. Jason Motte threw a scoreless inning (14 pitches, 10 for strikes) for Triple-A Memphis (MiLB.com). Finally, Kolten Wong is playing well in Triple-A and might be back soon (Derrick Goold).
Dodgers: Juan Uribe has been cleared to resume playing (MLB.com).
Marlins: Obviously the big news continues to be Jose Fernandez. The latest is that he has a tear in his ulnar-collateral ligament in his throwing elbow and that surgery has been recommended, however, no decision has been officially made by Fernandez or the Marlins.
Pirates: Starling Marte wasn't in the lineup Tuesday due to back tightness (MLB.com).
Rangers: Matt Harrison was removed from his Tuesday start in the second inning due to back stiffness. Also, Neftali Feliz returned to Triple-A from the DL and threw a scoreless inning (MLB.com).
Reds: Jay Bruce might return quicker than was expected, Devin Mesoraco began a rehab assignment, Tony Cingrani appears set to rejoin the rotation Saturday and Mat Latos will throw a bullpen session Wednesday. Head on over to Cincinnati.com for the full update on each of those four.
Twins: Top prospect Byron Buxton's wrist injury is a re-aggravation of the one that previously slowed him this season (startribune.com).
White Sox: Chris Sale is scheduled for a rehab outing Thursday (MLB.com).
Yankees: An MRI have revealed bone spurs in Carlos Beltran's elbow, but he'll avoid the DL for now.
MISCELLANY
American League: John Farrell has announced that his assistants for the All-Star Game will be Terry Francona and Ron Gardenhire (boston.com).
Angels: Hitting coach Don Baylor is looking to return to the club soon from a fractured femur. Also, is Raul Ibanez's job in jeopardy, asks latimes.com.
Astros: Mark Appel could be back to Class A from extended spring training soon (Ultimate Astros).
Athletics: The club has shown interest in trading for Padres first baseman/outfielder Kyle Blanks, reports CSN Bay Area. Also, the closer situation remains unsettled (MLB.com).
Braves: Might they employ a six-man rotation moving forward? They'll do it at least next week (ajc.com).
MLB/umpires: MLB is investigating a tap to the face of Torii Hunter by an umpire, but Hunter himself has no problem with what happened and said it was done "for the good."
Mets: It is unlikely the Wilpon ownership comes to an end, even if Saul Katz sells his stake in the club.
Show Comments
Hide Comments