All you need to know: MLB rumors, news roundup for Jan. 2
The second day of 2014 brought a handful of minor moves and some pitching rumors.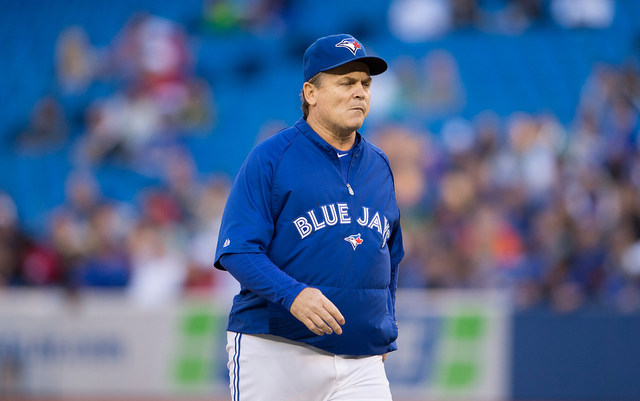 MORE: FA tracker: position players | FA tracker: pitchers
The biggest pieces of hot stove news on Thursday involved off-the-field matters. First, we learned the ruling in Alex Rodriguez's appeal won't be handed down until next week at the earliest. The Yankees don't figure to make another significant move until they learn their third baseman's future.
Second, the Phillies agreed to a long-term television contract with Comcast SportsNet. The deal is reportedly worth a "massive" amount of money across 20-25 years. Once the contract takes effect in 2015, the team could ramp up its spending. They already have one of baseball's highest payrolls as it is.
There were no major transactions on Thursday. I guess MLB teams and agents are still getting back into the swing of things following the holidays. Here's a recap of the day's news:
RETIREMENTS
RHP Jeff Suppan: Jon Heyman of CBSSports.com reported the right-hander finally called it a career.
SIGNINGS
Mariners: Signed OF Cole Gillespie, RHP Matt Palmer and RHP Ramon Ramirez to minor league contracts with invitations to spring training, the team announced.
WAIVER CLAIMS
Rays: Claimed LHP Pedro Figueroa off waivers from the Athletics. (Fox Sports)
CONTRACT OPTIONS
Blue Jays: The 2015 option in manager John Gibbons' contract is now guaranteed thanks to a unique clause. In order to avoid a "lame duck" situation, the option became guaranteed if he was not fired before the start of the new year. (Sportsnet.ca)
RUMORS & SPECULATION
RHP Masahiro Tanaka: The Mariners are currently viewed as the favorites to land the righty, but the Yankees, Dodgers and Cubs will be serious competition. (Baseball America)
Twins: They're kicking the tires on RHP Matt Garza even after spending more than $80 million on three pitchers earlier this offseason. (1500 ESPN)
Show Comments
Hide Comments