Check out scholarship forms for top teams | Who denied requests for scholarship data?
Georgia wide receiver Chris Conley has become one of the most vocal advocates for college athletes' rights. So it's no surprise Conley says he views there being a "huge difference" between a one-year scholarship and a four-year scholarship for college players.
But ask Conley how many years his scholarship has technically been for during his career and he hesitates. Conley admits he's uncertain.
Some head coaches, such as Georgia's Mark Richt, "make a pledge to that kid for four years and that's what he does," Conley said. "But not every coach has to do that. They can make decisions on whether or not they want a player to be there. So it really comes down to that administration and coaching staff."
The NCAA is now in its third academic year since passing a rule giving schools the option to provide multiyear scholarships. The idea is catching on at some schools, but it's virtually non-existent at others. Meanwhile, there's an active lawsuit nearing the class certification stage that in part seeks damages for Division I football players who were impacted by the NCAA rule banning multiyear scholarships from 1973 to 2012.
Who's providing multiyear scholarships?
Since 2012, the NCAA has allowed schools to provide multiyear scholarships. CBSSports.com made open-record requests with the 43 universities that finished 2013-14 as a top-25 football or men's basketball team. The multiyear scholarship numbers are for all athletes at each school. Note: Athletes who graduated or whose eligibility expired were not counted in the scholarship non-renewal numbers. Non-renewals can occur for many different reasons.
School
Multiyear
Scholarships
Lengths
Scholarship
Athletes
Scholarships
Not Renewed
Ohio State
104
2 yrs (3), 3 yrs (30),
4 yrs (71)
725
71
Florida
88
N/A
412
N/A
Arizona State
62
2 yrs (12), 3 yrs (7),
4 yrs (42), 5 yrs (1)
352
37
Florida State
49
2 yrs (7), 3 yrs (1),
4 yrs (41)
311
33
Auburn
43
2 yrs (3), 2.5 yrs (6),
4 yrs (19), 5 yrs (15)
430
17
Michigan State
35
4 yrs (35)
442
31
Wisconsin
26
4 yrs (26)
476
46
Virginia
19
3 yrs (1), 4 yrs (18)
522
38
Alabama
18
2 yrs (2), 4 yrs (16)
400
42
South Carolina
13
2 yrs (3), 3 yrs (2),
4 yrs (8)
400
51
Kentucky
12
4 yrs (2), 5 yrs (10)
388
44
Washington
9
2 yrs (2), 3 yrs (4),
4 yrs (3)
378
14
San Diego State
8
2 yrs (3), 3 yrs (3),
4 yrs (1), 5 yrs (1)
456
44
UCLA
3
4 yrs (2), 5 yrs (1)
450
30
Wichita State
3
3 yrs (1), 4 yrs (2)
235
34
Oklahoma State
2
1.5 yrs (1), 4 yrs (1)
375
47
Texas A&M
2
2 yrs (2)
437
33
Missouri
1
4 yrs (1)
398
12
Cincinnati
1
5 yrs (1)
533
N/A
Clemson
1
4 yrs (1)
362
44
Iowa State
1
1.5 yrs (1)
342
30
Louisville
1
4 yrs (1)
464
59
Oregon
1
Until eligibility expires
383
51
Arizona
0
0
348
45
Connecticut
0
0
421
32
Oklahoma
0
0
403
19
Tennessee
0
0
361
45
UCF
0
0
278
N/A
Today, some schools promote that they give multiyear scholarships and clearly view the option as a recruiting benefit. Other schools stress there is no difference between a one-year scholarship and a multiyear scholarship since the same terms apply regarding how the financial aid agreement can be non-renewed.
According to data of 28 Division I universities obtained by CBSSports.com through open records requests, five schools provided multiyear scholarships to 10 percent or more of their athletes in 2013-14. Fifteen schools had 1 percent or less of their scholarship athletes on multiyear agreements. Five schools provided no multiyear scholarships.
CBSSports.com sought scholarship information from the 43 universities in the final top 25 polls in men's basketball or football for 2013-14. The data provided by schools was for all scholarship athletes, not only men's basketball and football players.
The results suggest that a market could be developing for multiyear scholarships, albeit slowly. Previous reports by The Chronicle of Higher Education and the Pittsburgh Post-Gazette in 2013 also showed some reluctance to implement multiyear scholarships.
In recent months, schools such as USC, Indiana and Maryland gained national attention by promoting that each will guarantee four-year scholarships to some or all of their athletes. USC will guarantee four-year scholarships for all football, men's basketball and women's basketball players if they remain in good academic standing and don't have disciplinary issues, a move that USC athletic director Pat Haden said in a statement he hopes will "lead the efforts to refocus student-athlete welfare on and off the field."
USC, which is a private school, declined CBSSports.com's request to provide its multiyear scholarship data from 2013-14 and the terms for its scholarships.
"Everybody keeps talking about USC doing four-year scholarships," said Florida State coach Jimbo Fisher, whose school provided 49 athletes with multiyear scholarships last year. "I've been doing that for three years. I thought it was the right thing to do. Didn't know I had to (promote it)."
LSU coach Les Miles, whose school declined to provide its scholarship data, said it's a "show" when schools say they're offering four years.
"If you have a social problem that I have a question about, I non-renew you. If you're eligible, you get renewed," Miles said. "My point to you is I like the function of communication. I like the function of the opportunity to say to a guy, 'You need to do the right things.' A five year? It's exactly the same. A four year? It's exactly the same. Because it will all be reviewed based on academics and if there are off-the-field issues."
Or as Alabama coach Nick Saban said of schools promoting multiyear scholarships: "That's bullshit. Everybody tries to say what they're doing is better than somebody else. We've been doing it for several years because it's what we think is best for the players, and that's why we do it."
Alabama provided 18 multiyear scholarships to all athletes in 2013-14. Saban said he started offering scholarships beyond one year when the NCAA rule changed.
"It really is not an issue either way, though," Saban said. "A player's on a one-year scholarship and it's automatically renewable. It's not like you can just take it away. And if he's on a four-year scholarship and does something in violation of university policy or athletic policy, you can still take it away. It really is insignificant."
Coaches wanted 'more control over their athletes'
There's a history lesson worth understanding on how college sports reached this point about scholarship lengths. The NCAA adopted athletic scholarships in 1957 and made the length four years due to concerns that scholarships would constitute "pay for play," exposing schools to worker's compensation claims, Walter Byler, the first NCAA executive director, wrote in his 1995 book.
Four-year scholarships received resistance by some NCAA members, who complained that players were accepting these deals and not playing. Schools wanted a two-way street. The NCAA passed rules in 1967 allowing the immediate cancelation of a scholarship for an athlete who voluntarily withdraws from sports or fails to follow a coach's instructions, according to a 2014 article written by three University of New Haven scholars for the College Sport Research Institute.
By 1973, NCAA members voted to eliminate four-year scholarships completely. Byers wrote in his book that the proposal and vote took less than 90 seconds. The ban on schools from providing multiyear scholarships would last 39 years.
The four-year scholarship model from 1957 to 1973 "was to prevent coaches from eliminating the players who did not do well on the athletic team," an article in The New York Times said in 1973 when the rule changed. "Now a coach can take away such a scholarship if the boy does not shape up athletically."
At a Senate committee hearing this summer, historian Taylor Branch testified that the 1973 rule to eliminate multiyear scholarships "was driven by the coaches at the biggest universities … because they wanted more control over their athletes. They were driven to win. You have a better chance of winning if you control the athlete and what time he gets up and how much time he spends in the weight room."
In 2012, the NCAA barely passed a rule giving schools the option to provide multiyear scholarships. The arrangement was nearly scrapped when 62.12 percent of the 330 schools voting opposed the legislation -- just shy of the 62.5 percent needed to overturn the new rule. Twenty-five schools abstained and 14 changed their votes for the rule to survive.
Within Power 5 conferences, which now have autonomy to create their own rules, 38 percent of those schools wanted to overturn the option for multiyear scholarships. Among the Power 5 conferences, only the Big 12 voted as a collective league against multiyear scholarships.
The devil is in the details on what the lengths of scholarships actually mean. How long is the scholarship for? What reasons allow the school to cancel the multiyear scholarship? What's the process for cancellation? What are the differences between a one-year and multiyear scholarship?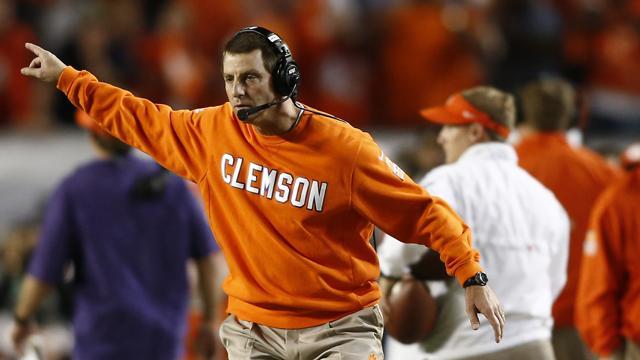 "There's a difference in definition," SEC commissioner Mike Slive said. "What we really have not analyzed is what's the reality. Because clearly the vast majority of student-athletes have the scholarship for four years. How we're going to look at that down the road as 65 institutions in a different (NCAA) structure is yet to be determined. … Personally, I encourage (multiyear scholarships). I felt very strongly we needed to have multiyear scholarships."
Maryland recently announced it will offer a "lifetime" scholarship to all of its athletes, meaning they can return to a paid education as long as they left the university in good academic and social standing. Previously, Maryland's scholarships had only been guaranteed on a yearly basis.
Big Ten commissioner Jim Delany said there are differences and similarities between one-year and multiyear scholarships. "In most cases, at least in our conference, the single-year scholarship is renewed," Delany said. "But I do think the multiyear scholarship gives you more protection than the single-year scholarship."
National College Players Association executive director Ramogi Huma, who has led the efforts of Northwestern football players to be legally viewed as employees, said four-year scholarships can still be non-renewed for subjective reasons.
"A coach can say the player broke team rules and enforce it as he sees fit," Huma said. "So there are loopholes."
To trust or not to trust a coach
The language in Florida State's scholarship agreement represents typical ways a multiyear deal can be non-renewed before the expiration date, according to dozens of documents reviewed by CBSSports.com. The Seminoles' scholarship agreements for both one year and multiple years state financial aid may be reduced or canceled (pending a possible appeals hearing) at any time if the athlete:
Becomes ineligible
Fraudulently misrepresents any information
Engages in "serious misconduct" warranting a "substantial disciplinary penalty"
Voluntarily withdraws from the sport
"Violates respected team rules or Athletic Department policy"
At Auburn, an athlete who wants to appeal a scholarship getting cancelled must do so within 14 days of written notification. A financial aid appeals committee, chaired by Auburn's faculty athletic representative, will hold a hearing allowing the athlete and the athletic department five minutes each to present their case and unlimited time to ask each other questions. The appeals committee's final decision comes within 14 days of the hearing.
Auburn provided 43 multiyear scholarships in all sports during 2013-14. Thirty-five of those scholarships were for terms of four or five years.
"I think when you sign up, you should get it," Auburn coach Gus Malzahn said. "They've made a commitment to you, you better give a commitment to them."
Clemson coach Dabo Swinney said he believes his football team's scholarships are all for one year but added, "I'd just as soon they all be four-year scholarships. It would be fine with me. We could do that."
Clemson provided one multiyear scholarship to its athletes in 2013-14. Clemson athletic director Dan Radakovich said scholarship lengths haven't been an issue because "whether it's a four-year deal or a one-year deal, we take care of our student-athletes."
If there's one common statement by coaches and administrators about multiyear scholarships, it's this: They say they don't cut scholarships based on athletic performance. That would be a violation of NCAA rules -- and it would support the notion by those pushing for player unions that college athletes are employees. Many football coaches say the one-year renewable scholarship works because there's a trust they have with their players.
"We really haven't had (multiyear scholarships) come up a whole lot, but it's something we'll continue to revisit and research," said Tennessee coach Butch Jones, whose school provided no multiyear scholarships last year. "A lot of times it's all about trust. We develop such great trust with our recruits."
Said Texas coach Charlie Strong: "Most kids are under the assumption that they have a four year. … You can't take a kid's scholarship. If you hit wrong in recruiting, that's your fault. I'm never into running guys off."
There are myriad reasons why a player can lose a scholarship -- privacy rules often preclude coaches from giving details -- and there are countless factors on both ends that impact transfer decisions. Huma, the players union leader and a former UCLA football player, said coaches adjust their rosters more subtly than simply cutting players.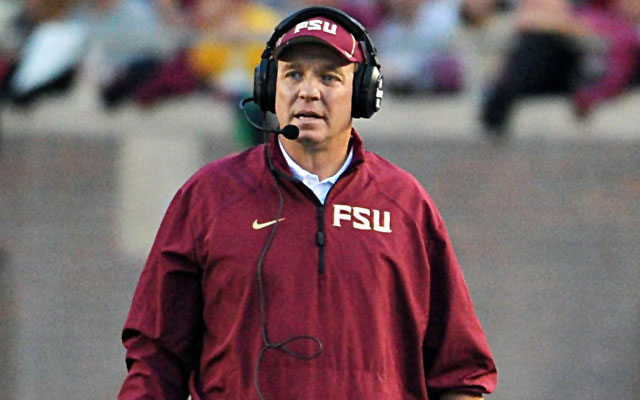 "Plan A is for you to voluntarily leave so they don't take the heat for taking away a scholarship," Huma said. "You know when they're oversigning players that means in practice they are pushing players out the door, even if it's voluntary. Rarely are those meetings really yielding players who are happily transferring given the threat scholarships will be taken away."

Do players even know multiyears exist?
Many college football players interviewed for this article showed little knowledge about multiyear scholarships.
Tennessee offensive lineman Mack Crowder said he thought guaranteed, four-year scholarships "is how it's always been."
Said Texas A&M offensive lineman Cedric Ogbuehi about the NCAA allowing four-year scholarships since 2012: "I never knew it wasn't allowed."
Boston College center Andy Gallik said there's "a lot more security" if a player has a four-year scholarship, but added he has never seen a player who wasn't brought back the following year.
Oklahoma safety Julian Wilson said he didn't realize scholarships have been annually renewable. "Then I think about it, you do have to sign your scholarship (papers) each year," Wilson said. "I came in here thinking my scholarship was guaranteed for four years. At the end of the day, maybe that's a way to let you know if you come in here and mess up, you will be sent home."
Which raises the question: Do many recruits even know to ask for multiyear scholarships?
"That's a good question," said Michigan State coach Mark Dantonio, whose school provided 35 multiyear scholarships in all sports during 2013-14. "Do they know this team is doing it and this team isn't? I don't know. I never get asked about that. We tell them about it."
Byron De'Vinner, a 7-on-7 football coach operating out of Birmingham and Nashville, said most high school players and their parents are unaware multiyear scholarships exist.
"The reason why they don't ask that question is because the parents don't know in the first place the scholarship was only for one year," De'Vinner said. "It's not a thing that these coaches are trying to mislead these kids. But the misrepresentation comes in when the parents don't do the research to find out what's accurate, what's changed."
Ohio State coach Urban Meyer, whose football program alone provided 36 multiyear scholarships last year, said the topic never comes up on the recruiting trail. "What's been brought up is the injury part," Meyer said. "If somebody gets hurt, will you honor a scholarship?"
The Big Ten has been heavily promoting its schools that provide multiyear scholarships, in sharp contrast to many conferences, including the SEC. SEC executive associate commissioner Greg Sankey said if people are unaware that multiyear scholarships exist, then they're not paying much attention given the media publicity.
"All it takes is one person in a recruiting conversation to mention it exists and everybody knows," Sankey said. "Now, is everybody attentive to that? Is that a priority to them? That's a different question."
South Carolina offensive lineman A.J. Cann said it's "kind of a good deal" to have a scholarship renewed annually. "If you decided to stay all four years, what if you can't leave or a coach signs with another team and doesn't allow you to go somewhere else?" Cann said. Football players typically must sit out a year when they transfer and schools can prevent them from going to certain schools.
Marshall quarterback Rakeem Cato said that if coaches mess up in recruiting, they should have flexibility with the scholarship. "But the academic part should be guaranteed," Cato said.
That's the approach supported by the National College Players Association. Huma favors giving coaches the opportunity to be flexible on their roster for recruiting -- if the scholarship doesn't disappear.
"If a player's not performing well in a sport, if a coach wants to pull the scholarship, that scholarship should have to be replaced by a non-athletic scholarship," Huma said. "If schools want to buy their way out, let them buy their way out. Right now, the NCAA rules won't allow it (because of roster-size limits). The schools want to restrain costs and have and eat their cake, too. If the NCAA rules were different, the schools could make a cost-benefit analysis."
In the eyes of Baylor defensive end Shawn Oakman, they already do. He believes athletic departments can take away a scholarship for not meeting a performance standard on the field. That's a heavy consequence given that Oakman grew up in an environment in which most people did not have the means to attend college.
"I wouldn't say it's fair, but what's not fair? It's a job," Oakman said. "Their job is to keep the best players on the field, and if you're not producing and you were last year, it's their job to put the best players on the field. It's a cut-throat business."
CBSSports.com reporter Dennis Dodd contributed to this article.