All you need to know: MLB rumors, news roundup for Nov. 21
Thursday's hot stove action featured one notable free agent signing and a whole bunch of rumors. Here's a recap of the day's news.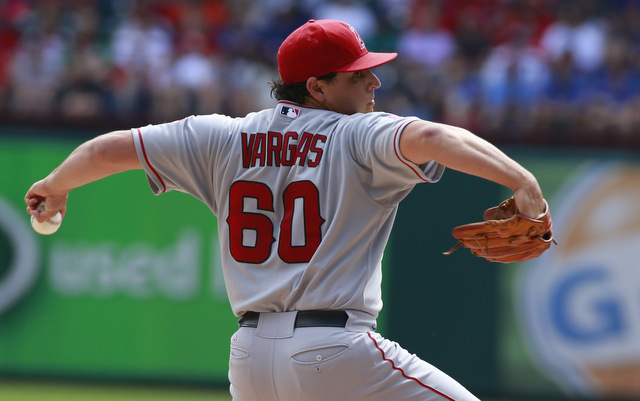 MORE: FA tracker: position players | FA tracker: pitchers
The baseball world is still reeling from Wednesday night's Prince Fielder-for-Ian Kinsler blockbuster. As long as David Price remains on the block, there's a chance we'll see an even bigger trade at some point this winter.
Thursday didn't bring anything as exciting as Fielder-for-Ian Kinsler, but there was one notable free agent signing and plenty of rumory goodness. Here's a recap of the day's hot stove news.
SIGNINGS
• Cleveland Indians : Signed lefty Mike Zagurski to a minor league contract with an invitation to spring training. (ESPN)
• Boston Red Sox : Re-signed utility man Brandon Snyder to what appears to be a minor league deal with an invite to spring training. (WEEI.com)
• Kansas City Royals : Signed lefty Jason Vargas to a four-year, $32 million contract. He's likely to replace free agent Ervin Santana in the rotation.
• Detroit Tigers : Avoided arbitration with southpaw Phil Coke by agreeing to a one-year contract, the team announced. He'll earn $1.9 million in 2014. (MLB Daily Dish)
• New York Yankees : Signed infielder Yamaico Navarro to a minor league contract with an invitation to spring training. (New York Post)
ROSTER CUTS
• Royals: Designated catcher George Kottaras for assignment, the team announced. The move clears a 40-man roster spot for Vargas.
RUMORS & SPECULATION
• Lance Berkman : The long-time slugger is reportedly leaning towards retirement. A Hall of Fame debate will follow whenever he does call it a career.
• David Freese : The St. Louis Cardinals and Los Angeles Angels are talking about a trade involving the former World Series MVP. St. Louis is said to be seeking outfield depth in return.
• Curtis Granderson : Yankees GM Brian Cashman called Granderson a "serious part" of their offseason plan. The team is interested in re-signing him and considers him more than a backup plan. (New York Post)
• Dan Haren : Both the Los Angeles Dodgers and San Francisco Giants have expressed interest in the free agent right-hander. The two NL West rivals are trying to fill out the back of their rotations.
• Milwaukee Brewers : GM Doug Melvin said the team has "no intentions of trading" Ryan Braun. There had been rumors suggesting he could be on the block.
• Indians: Will listen to offers for shortstop Asdrubal Cabrera . His production has slipped in recent years but he should still have plenty of value given the dearth of quality shortstops. Cleveland figures to prioritize pitching in return. (Cleveland Plain-Dealer)
• San Diego Padres : Adding a left-handed bat to the lineup is a priority. Yonder Alonso and Will Venable are the team's only regular lefty swingers. (MLB.com)
• Tampa Bay Rays : Working to re-sign catcher Jose Molina to a two-year contract. It would be wrapped up within a matter of days. (ESPN and Tampa Bay Times)
• Royals: Have internally discussed pursuing lefty Brett Anderson in a trade with the Oakland Athletics . It's unclear if this is off the table following the Vargas signing. (ESPN)
• Red Sox: They consider free agent backstop Dioner Navarro a backup plan in case their other catching targets fall through. He has some pop, if nothing else. (Boston Herald)
Show Comments
Hide Comments