Fight Hunger Bowl to be first FBS game with 2 female officials
The game between Washington and BYU will be worked by a C-USA crew featuring Sarah Thomas and Maia Chaka.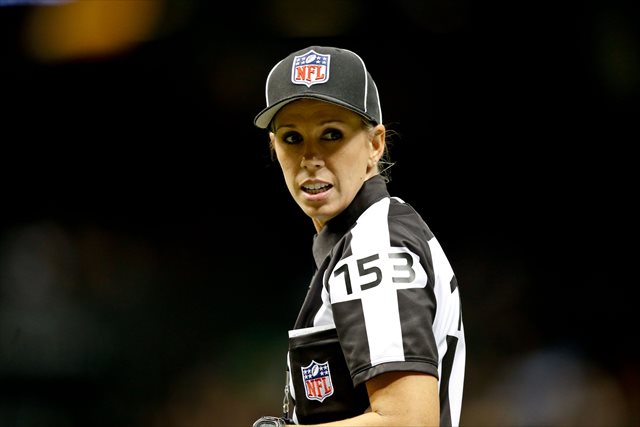 History will be made at the 2013 Fight Hunger Bowl, with the game set to be the first-ever FBS contest featuring two female officials.
The Conference USA crew assigned to the Dec. 27 matchup between Washington and BYU will feature both head linesman Maia Chaka and line judge Sarah Thomas. NCAA coordinator of officials Rogers Redding confirmed to the Associated Press that Chaka and Thomas will the first pair of officials to work an FBS game.
Thomas became the first female official in major college football in 2007, and the first to work a bowl game in 2009 when she officiated the Little Caesars Pizza Bowl.
A Division II game earlier this season between Birmingham, Ala.'s Miles College and Lane College of Jackson, Tenn. was the first with a majority female crew, when Sebrina Brunson, Yvonda Lewis, Tangela Mitchell and Krystle Apellaniz made up four members of the seven-"man" officiating contingent.
The Huskies are a 3-point favorite over the Cougars after both teams finished 8-4 in the regular season.
Occidental College was reportedly down to 35 healthy players for the 2017 season

Midway through the season, we make some (more educated) predictions for the rest of the ye...

Babe Ruth supporting the Fighting Irish is one of the best photos of the week
Could two teams from the same conference make it into the College Football Playoff?

Given the schedule and recent performance, can anyone in the SEC stop Alabama?

SportsLine's Barrett Sallee has gone 29-14 against the spread the last two weeks and loves...