One day after her Ed O'Bannon opinion was both upheld and vacated, US District Judge Claudia Wilken made no decision on whether to grant class-action status to two lawsuits that seek to prevent the NCAA from limiting what schools can offer football and men's and women's basketball players, according to attorneys who attended the hearing Thursday in Oakland. Meanwhile, prominent attorney Jeffrey Kessler said he believes the O'Bannon decision helps his case to strike down NCAA rules that prevent compensation to players above full cost of attendance.
Wilken asked lawyers for the Shawne Alston and Martin Jenkins plaintiffs, the NCAA and FBS conferences for further briefing to address the impact of the O'Bannon decision. On Wednesday, the Ninth Circuit Court of Appeals ended Wilken's plan to allow football and men's basketball player to be paid up to $5,000 per year in deferred money, but affirmed her ruling that NCAA rules limiting what athletes can receive violate antitrust laws.
"The judge made a comment from the bench that she didn't think O'Bannon had any implications in this case, and the NCAA thought it did and asked for it to be part of the briefing," said Kessler, the lead attorney for the Jenkins plaintiffs. "I think the (O'Bannon) opinion helps us on the basic issue that the NCAA has no immunity from the antitrust laws and that's something they tried to argue in every case they've applied."
The O'Bannon opinion included some strong language in support of the NCAA's amateurism principles as tied to education, suggesting that a plaintiffs' burden to win an antitrust case over extra payments would be very high. "The difference between offering student-athletes education-related compensation and offering them cash sums untethered to educational expenses is not minor; it is a quantum leap," the opinion stated.
Said Kessler: "You have to read it in the context where it was decided. It was decided based on the factual record put in O'Bannon and they concluded, based on that factual record, that $5,000 was not a less-restrictive alternative (to the NCAA's no-pay policy above cost of attendance) and even a footnote noted that. The opinion made a set of conclusions on what had been proven and not proven, but we have a very different case with a different factual record."
Kessler said one example of a less-restrictive alternative is allowing conferences to set their own rules on how to compensate players. "The (O'Bannon) case says nothing about that," Kessler said. "One conference operating by itself, there's no market. If they're competing against all the other conferences, that's competition."
Steve Berman, lead attorney for the Alston plaintiffs, said the NCAA argued at Thursday's hearing that class conflicts exist because if some players would get paid, schools would drop other players from teams. "I think I showed the court that all 125 football schools are offering full cost of attendance now and they can't point to a single player who has been dropped or displaced as a result," Berman said.
According to Berman, the NCAA also argued that the plaintiffs are advocating for unlimited pay that would create class conflict. Berman said conferences would be free to set their own rules on pay. "I think the judge totally gets that they set up a strawman and knocked it down, but that isn't the argument we are making," Berman said. "Even Kessler conceded that today" by discussing conference competition as a possible remedy.
Said Kessler: "We've always said we want to strike down the NCAA rules so individual conferences or individual schools can make their own decisions."
Wilken asked the lawyers to address overlapping class membership in additional briefing. The Alston and Jenkins cases are currently coordinated together before Wilken in California, but the Jenkins case with Kessler would eventually go to trial in New Jersey, where he filed the lawsuit.
"The issue is which one will be tried first," Kessler said. "Would the New Jersey trial go before the California trial and how would you coordinate the notice about the class? There are a lot of mechanical issues to make the cases work together from a judicial standpoint smoothly."
Kessler has been hoping for a trial sometime in 2016. When asked if he wants his trial scheduled before Alston's, Kessler responded, "I think all plaintiffs' lawyers will come up with a plan."
NCAA chief legal officer Donald Remy said the bar will be "very high" for Kessler to win. Remy said the majority of the three-judge panel "went out of its way to make clear" it doesn't think the NCAA and schools must pay athletes above cost of attendance.
Marc Edelman, a law professor familiar with antitrust issues in sports, said the O'Bannon lawyers made a "fundamental error" by not producing a study at trial to show consumers would still be interested in college sports if athletes were paid. Two of the three Ninth Circuit judges disagreed with an expert for O'Bannon who testified that the public continued to watch baseball despite opinion surveys opposing rising baseball salaries, and the public still watched the Olympics with professional athletes. 
"The ultimate reason the plaintiffs lost O'Bannon is they failed to prove amateurism would harm consumer demand," Edelman said. "Had they proved that, they would have won. Although the case did not say this directly, my underlying impression is both Judge Wilken and the three-judge panel felt that without a study produced by the plaintiffs, there was not strong enough evidence to draw a conclusion that consumer interest wouldn't be hurt."
But, Edelman predicted, the lawsuits against the NCAA aren't going away. "We've got a multi-billion-dollar industry that shares revenue with the labor force at 0 percent," he said.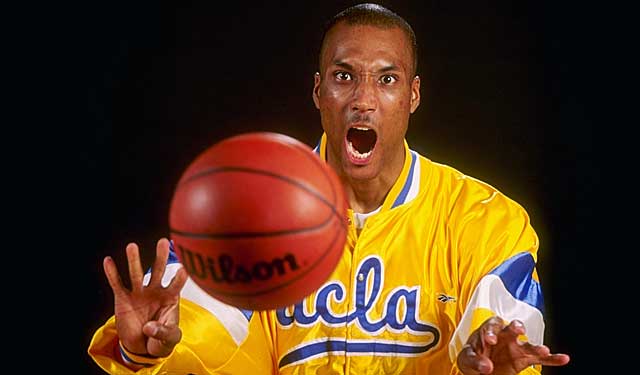 ***
Timeline for possible O'Bannon appeal to Supreme Court
As billable hours continue to pile up in the six-year-old Ed O'Bannon case, lawyers are now working on new deadlines if they want to try to appeal the Ninth Circuit Court of Appeals' decision. The parties have 90 days from the date of judgment -- the end of 2015 -- if they want to petition the Supreme Court to review the case, according to NCAA attorney Seth Waxman. Extensions are possible but cannot exceed 150 days. The parties have 14 days to seek an en banc review before all of the Ninth Circuit's judges.
The three-judge panel in the Ninth Circuit ruled that the NCAA's reliance on a Supreme Court 1984 decision in NCAA v. Board of Regents was misplaced, meaning the NCAA is legally and factually subject to antitrust scrutiny. That ruling could make the NCAA more susceptible to antitrust lawsuits in the future, possibly giving the NCAA an incentive to seek a defacto antitrust exemption from the Supreme Court.
The odds of the Supreme Court hearing O'Bannon are long. The court receives about 10,000 petitions each year and grants and hears oral argument in 75 to 80 cases. However, a study by SCOTUSblog showed that the Ninth Circuit has the most cases heard by the Supreme Court. An unknown factor is whether the Supreme Court believes O'Bannon is worth taking because it impacts so many colleges and students.
A question the NCAA and its members must ask themselves: How much more time and money do they want to spend on O'Bannon instead of moving forward with a clear model for college sports? Back-channel discussions between parties on a possible agreement have occurred at times for many months. Is it time for the NCAA to try to reach a global settlement that eliminates the uncertainty after six years and rising legal costs from O'Bannon?
The NCAA has never publicly said how much money it has spent fighting O'Bannon. NCAA chief legal officer Donald Remy said he does not know if there's a calculated figure. "The reality is some of the costs associated with O'Bannon have been borne by insurance companies ... and some of the costs have not," Remy said.
Remy said there needs to be a "balancing test" moving forward for the NCAA's next steps in litigation "and it's not exclusively about the law, nor is it exclusively about we already provide cost of attendance. ... There's also other litigation out there we have to understand." Remy said the NCAA Board of Governors, consisting of presidents from all three divisions, will make the final decision on what's next, Remy said. The NCAA will first gather input from members, conferences, the Division I board and Council.
Remy said that in every case lawyers constantly communicate and that includes potential settlements. "In this matter, communication could be fruitful in that regard," said Remy, who quickly added that's not necessarily to suggest the NCAA is willing or able to settle O'Bannon.
***
SMU president's words on NCAA penalties ring hollow
Here's the thing about being a university president who leads an NCAA reform-minded group that preaches academics. When your university gets caught cheating academically, when the coach you hired improves to 3-for-3 putting programs on probation after lying to the NCAA in this latest matter, you don't get to complain about the outcome.
Anyone who didn't see NCAA penalties coming when SMU hired basketball coach Larry Brown was fooling themselves. So what's this say about SMU president Gerald Turner, who co-chairs the Knight Commission? Turner had the gall this week to complain to USA Today that postseason bans for the golf and basketball teams are too harsh for the students, and other schools under investigation must be "shaking in their boots" after seeing SMU's sanctions.
Most notably, the NCAA found that a SMU assistant coach encouraged guard Keith Frazier to enroll in an online course to become admitted into the university, and a secretary completed Frazier's coursework. The NCAA banned SMU from the postseason and suspended Brown for nine games after determining that he initially lied to NCAA investigators, did not report possible violations, and provided no specific guidance to his staff on rules compliance. Brown told the NCAA, "I don't know why I lied." Turner told USA Today that Brown lied "in the pressure of the moment."
This was Turner on March 17, 2014, at a Knight Commission panel calling for stronger focus on education in college sports: "This is clearly a critical moment for college sports. What we heard today will help shape the commission's agenda to preserve the core educational values of college sports while facing the challenges of the present day."
This was Turner to USA Today discussing the violations in light of his Knight Commission leadership position: "Well, obviously, with that kind of commitment and so on, this is embarrassing at one level. But it also underscores the fact that it can happen with anybody. I mean, the NCAA even complimented the strength of our compliance system. We do everything we can. … But if you get people who want to violate things, then about all you can do is make it clear you're going to fire them, which we did four times in this (situation)."
Except Brown remains at SMU, of course. How anyone can take Turner seriously about major NCAA matters is beyond me. SMU's 10th major violation case makes it the most-penalized school in the NCAA's 62-year enforcement history. Turner, who became SMU's president in 1995, has been in charge for three of those cases. He was chancellor at Ole Miss when it got hit with lack of institutional control in 1994 for major recruiting violations. So if you're keeping score at home on NCAA major violation cases: Gerald Turner 4, Larry Brown 3.
***
Read 'em
Each week this space will highlight some excellent recent work by college sports media on difficult topics to report.
* Do college sports really need the NCAA? That's the question Wall Street Journal reporter Sharon Terlep examined as Michigan State is experimenting with a pilot program for club sports staffed by medical professionals. This could provide a glimpse of what athletics would look like if the NCAA ever disappeared.
* Watch Raleigh News & Observer's Dan Kane, the definitive source on the North Carolina academic fraud scandal, question ACC commissioner John Swofford about his time as UNC athletic director. There are some awkward non-answers.
* In case you missed it, I reported on what the Ed O'Bannon appellate ruling specifically says and provided extensive reaction to the decision.
***
Quote of the Week
"That was a very, very welcome decision from our point." -- NCAA president Mark Emmert on the Ed O'Bannon ruling.
Follow and read more from Jon Solomon on Facebook and Twitter.