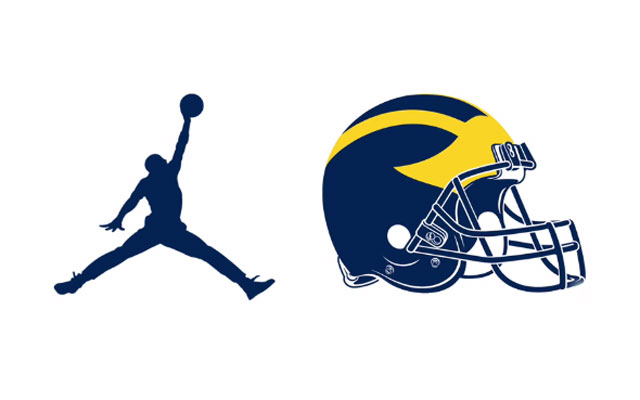 A North Carolina basketball player, Michael Jordan certainly has no special affinity for Michigan football. But now that the Wolverines are likely to earn him some extra dough, Jordan made sure to let Jim Harbaugh's crew how happy he is to have them aboard with Nike.
According to Jordan, who released this video Thursday on his Twitter account, Michigan will be the first college football program to be outfitted by the Jordan Brand, a division of Nike.
Big House. Big plans. Welcome to #TeamJordan @umichfootball. #GoBlue https://t.co/elqGkDowH6

— Jordan (@Jumpman23) August 13, 2015
The Wolverines, which signed a $159 million deal -- the richest in college sports -- with Nike back in July, will receive more than $80 million in apparel and nearly $77 million in cash as part of the agreement. Michigan got a $12 million signing bonus from Nike and will get paid $10-11 million per year, nearly double runner-up Texas' deal that pays the Longhorns less than $6 million annually.
Though the Wolverines were happy to announce the Nike deal and Jordan seems thrilled to have them as part of his brand, Michigan will not begin wearing Nike apparel until its contract with Adidas runs out in July 2016.