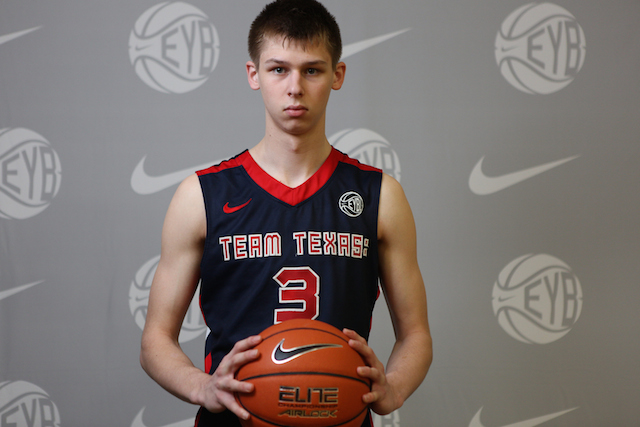 Latest in hoops: Latest News | Coaching Changes | Recruiting
LAS VEGAS -- Most of the SMU-related headlines last week revolved around Emmanuel Mudiay's decision to bypass college and head overseas for a season.
But the Mustangs also suffered a hit to their 2015 class, when shooting guard Matt McQuaid decided to decommit and reopen his recruitment.
"I feel like I just needed to take a step back and compare my options a little better and look at different schools," McQuaid said at the Fab 48 Wednesday night.
When he contacted Larry Brown to tell him the news, McQuaid said the legendary head coach was upset in the decision but understood the reasoning.
SMU will remain on McQuaid's list, but several other schools have already reached out since the news over the weekend. North Carolina, Virginia, Indiana, Texas, Baylor, LSU, Creighton and others are all showing interest, with everyone besides North Carolina and Virginia extending offers.
"The system I fit in," McQuaid said when asked what he's looking for in a school. "I want to shoot, I want to play. I want to be happy where I am for four years."
Creighton, Texas and Baylor were recruiting him prior to his May commitment to SMU.
Will that play a factor?
"I mean, yeah, I guess you can say that," McQuaid said. "It really doesn't matter though, I'm just kinda starting over."
McQuaid, a 6-foot-5 Duncanville (Texas) product, is arguably the best 3-point shooter in the country. He is ranked No. 66 in the 247Sports Composite for the class of 2015, and shot better than 45 percent from behind the arc during the EYBL regular season.
McQuaid's decommitment left Brown and SMU with just one high school commitment for 2015, California point guard Sedrick Barefield.