LOOK: Vandy to wear matte black helmets against Temple
Vanderbilt announced it will wear new matte black helmets against Temple.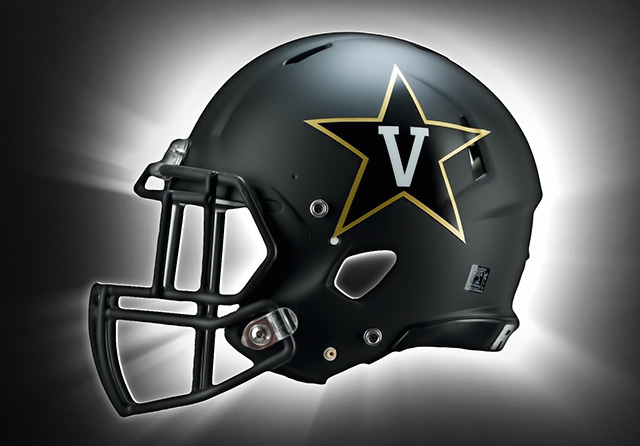 New season, new coach, and for the season opener at least, a new helmet for Vanderbilt.
The school announced Monday that when it opens its season Thursday night at home against Temple it will wear the black matte helmets pictured above. They're just like the old helmets, but in matte form!
Photos courtesy of Vanderbilt Athletics
Getting Leavitt back was obviously high on Cristobal's list of priorities

Cristobal's first game at Oregon ended the same way Chip Kelly's did

Conner Manning and the Panthers dominated the Hilltoppers in the Cure Bowl
You can only go to the well so often before it dries up

The Trojans beat LSU earlier in the year and now have their first 11-win season as a FBS t...

Saban has never been a fan of the early signing period and made it clear that hasn't chang...