NBA Finals: You can sit courtside for Game 7 for only $122,000
You'll get to be a part of history, but it will cost you
There is one game left in the 2015-16 season and it will be a historic one. The Cleveland Cavaliers and Golden State Warriors face off in a highly-anticipated Game 7 Sunday night at Oracle Arena in Oakland. This one could decide the fate of how we view the legacy of LeBron James or the campaign of the Warriors, which saw them break the regular season record for wins with a 73-9 finish.
You'd expect tickets for this game to be hard to get, but if you're willing to pony up a little cash, you can be there. You can even sit courtside for the game with VIP courtside access. All it will cost you is around $122,000 for each seat. The good news is there are up to five tickets available next to each other, so you and your friends can check out Game 7. This is the deal on Seat Geek right now: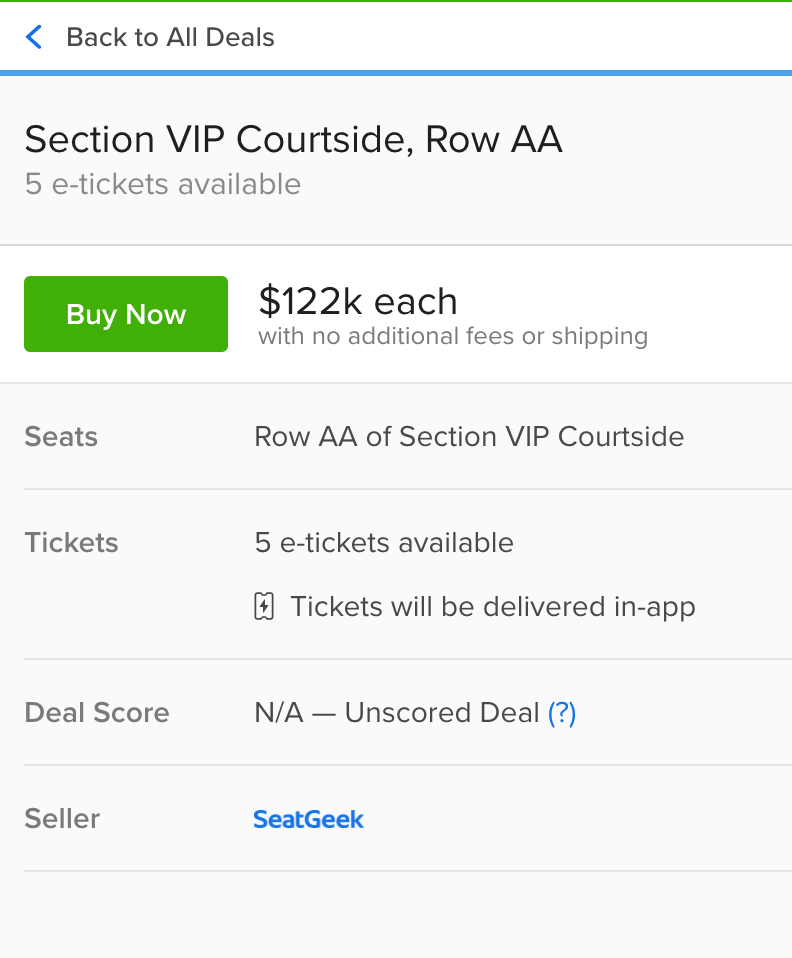 That deal wasn't rated because it's probably hard to know just what the value of courtside seats are for this particular sporting event. You have to be careful that you don't get ripped off in a situation like this on the secondary ticket market. Sure, you want to be in the building and you want good seats, but you don't want to get ripped off. Like if you were going to get these tickets in Row 21 of Section 110, you'd end up paying $139,000 per ticket.
That's rated as a bad deal: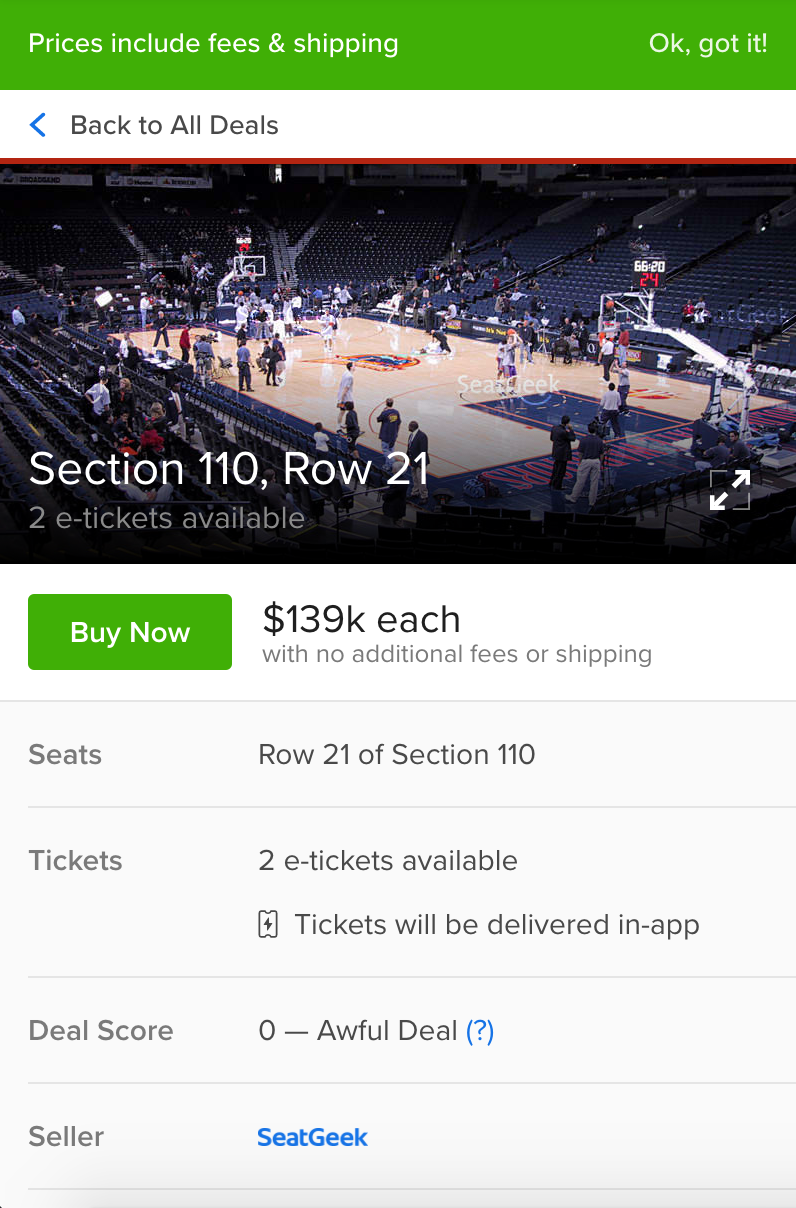 You can save yourself a cool $17,000, sit courtside, and get VIP access. Make sure you find the best deal available. Tickets for Game 7 range from $795 (back row of the upper deck) to those poorly priced $139,000 tickets. Don't be a cheapskate and miss out on this game if you're in the Bay Area.
The investigation detailed a hostile workplace environment

Cousins suffered a torn Achilles tendon on Jan. 26, and will miss the rest of the season

Ingram has become one of the team's go-to players with Lonzo Ball sidelined with an injury
Giannis skipped EuroBasket last summer, and has missed four games this season with knee so...

Some of the best and worst from the league as we head into the home stretch of the season

Cuban acknowledged that tanking is 'brutal' and that he will no longer do that after this...