Map of the Day: Birthplace of all professional baseball players
Ever wonder where all 9,000+ professional baseball players were born? Here's a map that shows you.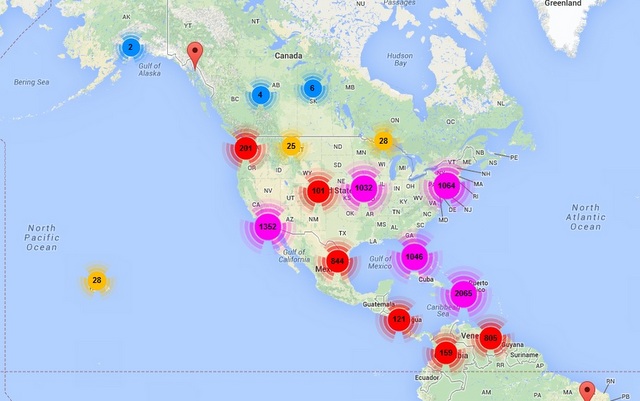 I'm a sucker for maps and geography and I love baseball far more than any one person should. Combine maps and baseball and you can bet I'm posting it all over the internet.
MLBfarm.com put together a Google map showing the birthplace of every current professional baseball player. I unofficially count 9,049 of 'em, so this includes the minors and everything. Roughly 300 players per organization. The map itself is sortable by team and you can zoom in to see who are the players in each location, stuff like that.
I can't embed the map here -- that map above is just a partial screenshot -- otherwise I would. Just make sure you click the link to check it out. Pretty fun way to kill some time.
The Astros scored seven runs in Game 6 after scoring nine runs total in Games 1-5

The Astros are still alive, and Justin Verlander is the reason why

With a six-run lead in the ninth, the Astros used closer Ken Giles for 23 pitches
On Saturday night in Houston, it'll be CC Sabathia against Morton

The ALCS will go the distance after all with the Astros offense coming back to life in Game...

Verlander's stuff was insane during Game 6 of the ALCS