Yogi Berra always asserted that Jackie Robinson was out at home plate. That's not what umpire Bill Summers said when Robinson swiped home in the eighth inning of Game 1 of the 1955 World Series, much to Berra's famous protestations. That might not even be what video evidence of the play shows. Robinson always kind of looked out.
Berra died Tuesday at age 90, but there's little doubt he ever got over that play at the plate. As perhaps you have before, judge for yourself:
And here it is on repeat forever: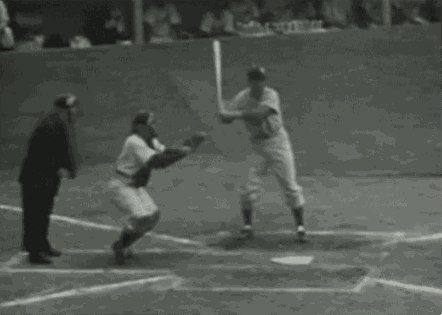 It's easy to see why Berra, given the moment, was so upset. Beyond the sheer audacity of Robinson's attempt, the image of Summers signaling "safe, safe, safe, safe" with his arms as Berra invades his personal space is the best part of the video. It's possible the ump was right; and Summers seems so sure, doesn't he? And wouldn't it be inelegant for modern video review to have been used for one of the most iconic moments in Major League Baseball history? Not so much if the call had been reversed, but because of the plodding delay it would have caused. It could have ruined the aesthetic of what we see above.
It's probably the most contentious moment in New York Yankees-Brooklyn Dodgers history. It's one of the few times the Bums got a leg up (or down) on the Bombers. The Yankees won Game 1, but Brooklyn won the Series in seven games.
The best part of the story might be Berra's dogged defense of his own reputation. In 2010, some 55 years later, an emissary on Berra's behalf even delivered a photo of the play to President Obama, signed by Berra, who had heard Obama refer to Robinson's famous steal. Tom Murro delivered the photo in an envelope.
From Politico:
Murro said the president then began to walk away until Murro told him that he had a gift for him from Yogi Berra. This prompted Obama to "perk-up" and turn around in curiosity and ask, "What do we have?," according to Murro. 


Murro opened the envelope. Upon seeing what was inside, Murro said Obama smiled and said, "That's fantastic," just before handing off the gift (as the pool report states) to Obama's trip director Marvin Nicholson. 
Editor's note: An earlier version of this post spelled Murro's name incorrectly.