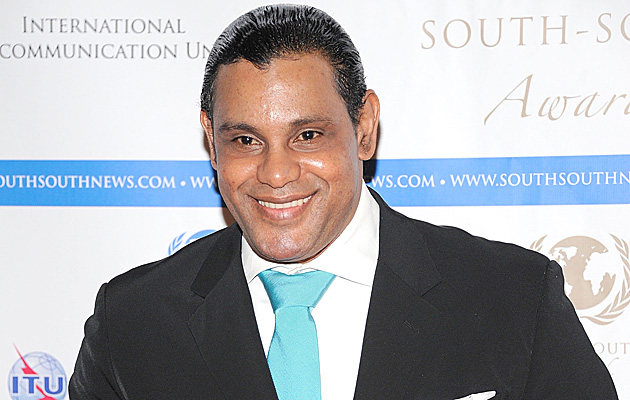 Sammy Sosa, businessman. (Getty Images)
The leader in the clubhouse for the baseball personality with the most off-the-wall week at this point is clearly Sammy Sosa. Not only did Sosa garner a paltry 12.5 percent of the vote in his first try on the Baseball Hall of Fame ballot, but Thursday his quasi-creepy Pinterest page started making the rounds. And now there's this (via Chicagotribune.com): Sosa is the CEO of a company called Injex 21, a company that specializes in needleless drug injections. Note that 21 was Sosa's number through most of his career, including all his big years.
Via the Injex 21 website:
In mid 2012, SPORTS LEGEND AND ENTREPRENEUR SAMMY SOSA was introduced to Injex and saw the potential to help millions of people. From people who are afraid of needles to those who have to subject themselves to daily self-injections and to medical workers who are at risk for puncture wounds. Mr. Sosa decided to take Injex to the next level and established Injex21!
The website seems to focus on insulin as the primary drug for which Injex 21 intends its product to be used, but many other drugs and uses are mentioned.
So why is this so interesting right now? Why, I just don't know. I'll leave that to our astute audience to take this and run with it.
For more baseball news, rumors and analysis, follow @EyeOnBaseball on Twitter, subscribe to the RSS feed and "like" us on Facebook.